Peter and the Starcatcher
Theatre To Compete In One Act Play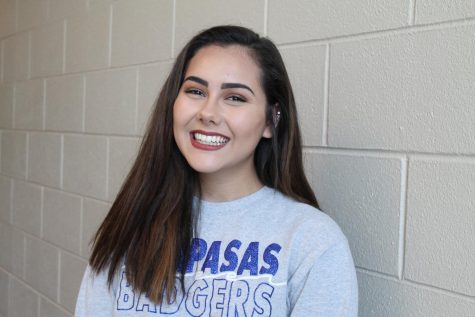 More stories from Janice Hanson
Every year, the Lampasas Theatre Company puts together a play in one act and competes with it. They compete against every 4A theatre company in the state. This year, they're competing with Peter and the Starcatcher.
"We had to look for a very physical show for these kids," director Greta Peterson said. "They're very physical kids. We had to find something that was fun and that we could live with for three or four months. We don't have a lot of money in our budget, so we had to find something that could work with what we have. Mainly, we just wanted a fun show."
This is the company's third production this year. They also put on Seussical: The Musical and ELF: The Musical. 
"I think this is a good show for our group because we have a lot of young people and the way we interact with each other is really fun," junior stage manager Julia Hairston said. "I feel like doing a show that's about kids is a good fit because a more serious play isn't a good fit for this group because they're so young. This is a lot of the kids' first year doing theatre, so I feel like this is a good introduction to One Act and how to compete."
Over half of the cast is new to theatre or is made up of freshmen, according to Hairston. 
"There's a lot I can do with this show," junior actor Cole Wheeler said. "It's going to be fun. It's definitely a role where I can be expressive and have a lot of fun on stage."
Peter and the Starcatcher provides a backstory for characters like Peter Pan, Tinker Bell and Captain Hook. It is not to be confused with Peter Pan.
"It feels good to be the title character," junior actor Kaden McLendon said. "However, it's not a one person show. There's a lot of ensemble that is involved. It isn't really a lead as much as the main part of the story. I'm excited for the opportunity to involve everyone, whether they're new or have been here for three or more years. I'm just looking forward to having a good time."
Leave a Comment