Celie Price, Advertisement Manager
May 22, 2019 • No Comments
The 2019 seniors were honored at their baccalaureate on May 19 . The ceremony was held at the First Baptist Church, which is also where many of the students had attended pre-school.Students and their families enjoyed refreshments...
Madyson Edgar, Reporter
May 22, 2019 • No Comments
Seniors  Kaleb Hess, Drayton Blow, Dylan Kannan, Elysse Butler, Kevin Wylie and Kyle Johnson were honored during a Military Recruitment Ceremony on  May 16 during academic period. "I have seen this ceremony done at...
Chris Ybarra, Photo Editor
May 20, 2019 • No Comments
As this school year ends, preparations for next year also begin. A cross-country meeting was held on May 14 to get a head start on next year's cross-country program. "I'm excited about the season," cross-country...
Grace Stivers, Reporter
May 20, 2019 • No Comments
On May 14, the fourth period theatre 1 class presented Charlotte's Web. This was their first time performing on stage in front of an audience all year. Students from many other classes came to the cafetorium to watch...
Skyler Oatman, Reporter
May 17, 2019 • No Comments
Finals will be held Tuesday through Thursday. Thursday will be early-release with the 8th period exam ending at 11:08 and the final bell at 12:20. For many final exams, teachers will give written tests, whereas classes...
Janice Hanson, Online Editor
May 22, 2019 • No Comments
Colorful, exciting and nostalgic are three words that describe Badger Theatre's Variety Show. The troupe put together a timeline of Broadway shows, spanning from the 1400's to the 2010's. Seniors...
Celie Price, Advertisement Manager
April 8, 2019 • No Comments
If you're a fan of horror films, you've likely already seen Us, the new film from Get Out director and comedian Jordan Peele. In that case, you'll understand how strange this movie really is and...
Grace Stivers, Reporter
March 25, 2019 • No Comments
Prom season has come upon LHS quicker than usual this year. Prom will be held on April 6. The upperclassmen have their time to shine every year during this event. From the glitz and glamour of the girls...
March 21, 2019
February 21, 2019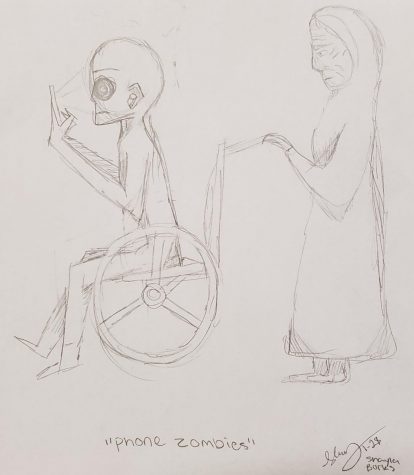 January 31, 2019
May 13, 2019 • No Comments
Amanda looks at her blank canvas in admiration. Slowly she starts to work. Piece by piece the canvas starts filling up with beautiful images. This is it, Amanda thinks. Submitting...
Lexi Moreland, Reporter
April 1, 2019 • 1 Comment
Life skills student Phillip Hallahan lined up as the race was about to start. Lampasas and surrounding teams sat on the sidelines and cheered. On March 21, Burnet held...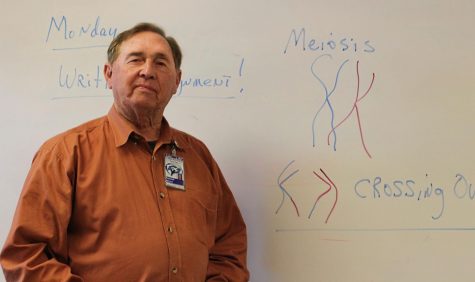 Isabel Rafael, Reporter
February 27, 2019 • No Comments
Coach Alford is a freshman biology teacher who has been teaching and representing the Badgers for 50 years now. Along with teaching, Alford has also coached football, basketball,...
Isabel Rafael, Reporter
January 22, 2019 • No Comments
Musical talents are something that are appreciated at Lampasas High School. Junior Jessica Andrews is someone who excels in expressing herself through the music she plays. On...
Grace Stivers, Reporter
January 14, 2019 • No Comments
With a heart full of the love of helping people and the joy of supporting reading and gaining knowledge through books, freshman Lydia Breuer volunteers at the Lampasas...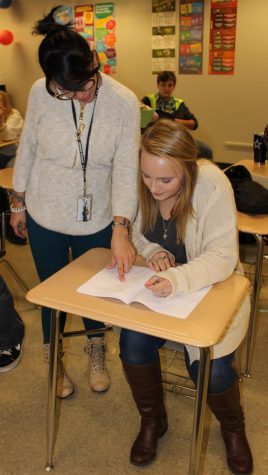 New Spanish Teacher From Puerto Rico Enjoys First Year Teaching
October 26, 2018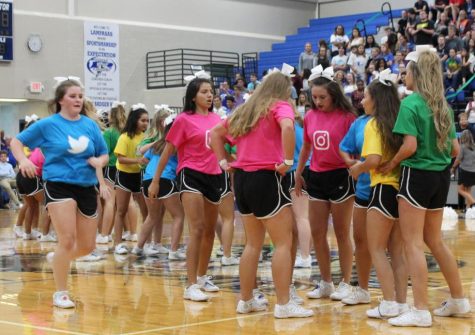 October 19, 2018
October 12, 2018