Things To Do In Isolation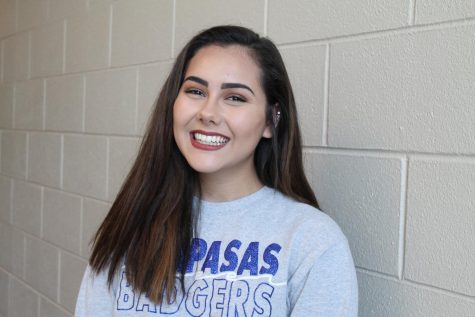 More stories from Janice Hanson
During the global pandemic known as COVID-19, or Coronavirus, it is encouraged that everyone partake in social distancing rules and self-quarantine. However, mental health is just as important as physical health. It is important to keep busy during these troubling times to make sure that bodies and minds aren't dormant for too long. 
One of the most popular ways to avoid going stir crazy is to keep in touch with friends and family. Modern technology allows people to stay connected in new ways. Zoom calls aren't only for class, they can also be used to contact multiple friends or family members at once. This is an important tool for anyone looking to stay connected. Group Facetime is a similar tool, though it is exclusive to iPhone users. If a phone call doesn't seem interesting, try finding a pen pal! The mail system is still fully operational, and writing and decorating letters is a unique way to pass the time.
Another way to stay connected is by playing online games. Computers, Xboxes, Playstations and even a regular cell phone can be used to play games with friends. According to the Microsoft store, the top three most played games are Fortnite, Call of Duty: Modern Warfare, and Grand Theft Auto V. For those looking for a new way to communicate with friends, give gaming together a try. 
While keeping in touch is important to some, others prefer to sink further into isolation. One of the best ways to keep entertained while by oneself is by watching movies and TV shows. Some of the most popular movie series to date are the Star Wars, Avengers, Harry Potter, Hunger Games, and Lord of the Rings series. Netflix is the most popular streaming service of 2020. There are tons of popular series to "binge-watch" on Netflix. The top ten most watched shows on Netflix now are Stranger Things, Lucifer, Orange is the New Black, 13 Reasons Why, Chilling Adventures of Sabrina, The Umbrella Academy, Marvel's The Punisher, Marvel's Jessica Jones, Black Mirror and Big Mouth. If binge-watching doesn't sound entertaining, try some of the highest rating classic films on Rotten Tomatoes like The Wizard of Oz, Citizen Cane, Casablanca and Singin' in the Rain. 
Many people prefer to stay active over staying in bed. Outside activities like hiking, walking dogs, fishing, running, biking and exercising are all great ways to get outside and moving while obeying the rules of social distancing, of course. Going on drives are another great way to get out of the house without being outside. Most drive-through restaurants are still open, and some local favorites are offering take-out. Music pairs great with most of these options. A few of the most streamed artists of 2020 are Drake, Rihanna, Justin Beiber, Dua Lipa, the Weeknd and Childish Gambino. Browsing new music is a great way to pass the time and pair well with the outdoors or driving.
Books are a great way to keep entertained at home. Whether it's reading before bed or listening to an audiobook, reading is a good and versatile way to pass the time. The three biggest best young adult sellers of 2020 are The Kingdom of Back by Marie Lu, Yes No Maybe So by Becky Albertalli and Aiesha Saeed, and The Gravity of Us by Phil Stamper. Beside this year, the three biggest best selling young adult books of all time are The Catcher in the Rye by J.D. Salinger, Breaking Dawn by Stephenie Meyer and The Short Second Life of Bree Tanner by Stephenie Meyer. 
There are many ways to stay occupied at home. Social media is full of new songs, dances, games, movies, books and show recommendations. There are over 5 billion videos on YouTube to watch. 2020 is the best time in history to be stuck inside, so if you still can't find something to do, maybe try your homework.
Leave a Comment