Theatre Performs Elf The Musical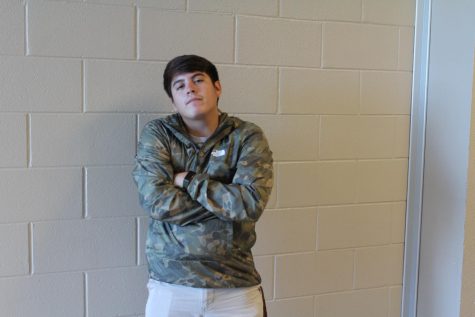 More stories from Chris Ybarra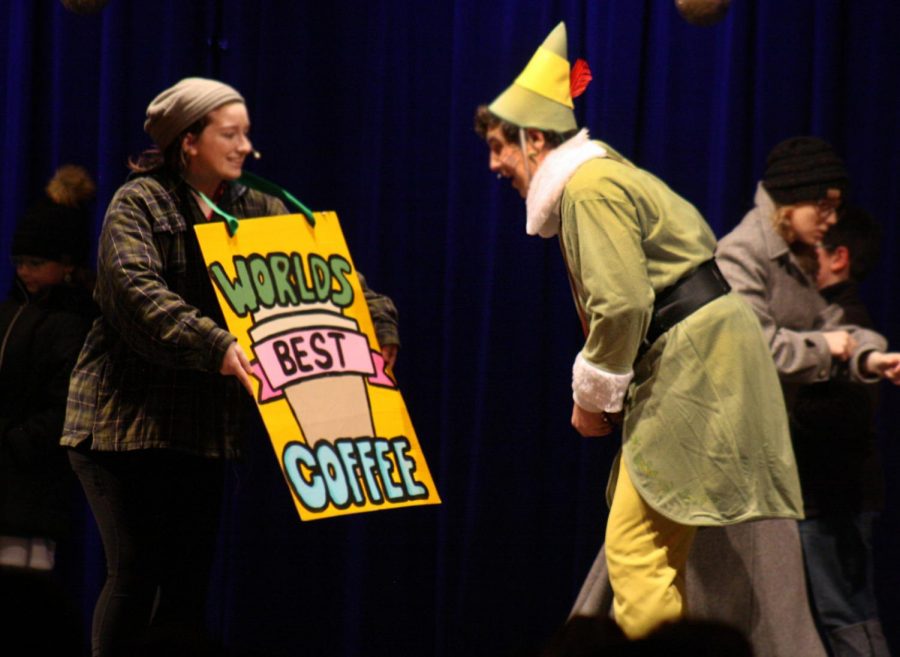 The theatre arts program produced Elf the Musical this weekend. The opening gala was on Saturday, with the matinee was on Sunday.
Junior Cole Wheeler played the role Buddy the Elf, a human who is raised by Santa's elves until he learns he is a human and seeks out his real family and attempts to fit into the human world.
"[Elf] is my favorite Christmas movie, and Buddy is my favorite Christmas character," Wheeler said. "It's pretty awesome, not going to lie. It's my favorite character , and so it's really fun to get into that role and use that energy to try to come close to how good the movie was. It really takes a lot of energy to perform, and so you just have to feed off the energy of the crowd and the kids performing with you."
Peterson also honored the two graduating seniors of the theatre company, presenting Joel Allen and Ethan Forrester with a bouquet of flowers before the musical. Forrester played the role of Buddy's human dad, a businessman who produces children's books and has a humbug spirit about Christmas.
"I felt crazy," Forrester said. "I was so nervous but I was so excited at the same time, I don't even know how to explain it. It's a new word…I'll think of it. The kids that we performed with were amazing. They did an awesome job. I think everyone that performed did an awesome job, and I'm glad we were able to put on a good show for everyone here."
Theatre arts director Greta Peterson said the next production will be Beauty and the Beast.