Junior Earns Texas Farm Bureau Youth Leadership Scholarship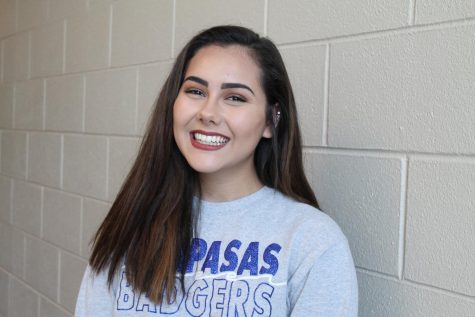 More stories from Janice Hanson
Junior Cole Wheeler won a Texas Farm Bureau Youth Leadership scholarship on Oct. 16 for winning a district-wide speaking competition.
"I applied for this competition after attending a Farm Bureau Leadership Conference this summer," Wheeler said. "Once I went through the camp they told me about this speaking competition. I had to give a memorized six to eight minute speech over the free enterprise system."
Former Lampasas debate coach Shelby Randolph introduced Wheeler to the summer camp. 
"We discussed the topic and I gave him some ideas for his speech," agriculture teacher Judy Hail said. "I made sure it was pointed towards agriculture because he was speaking to an agricultural community."
Wheeler said that the Texas Farm Bureau Youth Leadership Conference would be a great summer experience for those looking to learn about citizenship and free enterprise system. Only those who attend the summer camp can enroll in the speech or essay competition.
"My speech was about 7 minutes," Wheeler said. "Basically, I talked about how free enterprise is so crucial to the American economy and gives us our individual freedoms."
Winning the district competition was worth $1,000. However, winning state is worth $15,000 in scholarship money, and the top 6 receive an all expenses paid trip to Washington D.C.
  "Now, I advance to state in February," Wheeler said. "If I won state, I'd be incredibly excited and grateful for the experience and the scholarship money given to me by Farm Bureau."
View Comments (1)