Students Celebrate Valentine's Day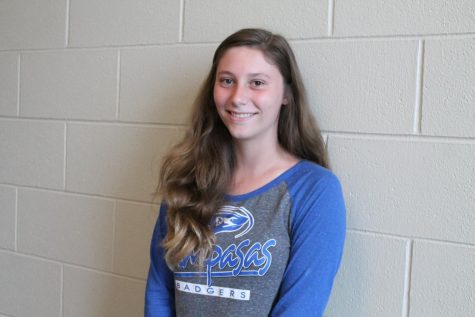 More stories from Nikki Alderson
It's that time of year for love to run wilder than the flu.  
Ahh… Valentine's Day.
Students carried pink and red gift bags, boxes of chocolate, stuffed animals and Crush sodas through the halls today in celebration of the romantic holiday.
The yearbook staff delivered Crush sodas to students from their friends and significant others today during academic period.
"We had 191 people buy Crushes this year," yearbook adviser Ashley Race said. "We had more last year, but we did not advertise much this year because we were a little behind getting started."
 The slogan for the annual yearbook fundraiser is "Buy a Crush for you crush," and every year tons of students sign up. Students can buy Crushes for $1 each. 
This year there is definitely love in the air infecting many. Most couples are anticipating what their Valentine's Day dates will consist of: a nice dinner, seeing a movie or going on a romantic walk. Other couples might spend the holiday in less traditional ways due to different interests or scheduling conflicts. 
"Me and Corben [Allen] have been planning on spending Valentine's Day together, but he has a game tonight so he can't spend it with me," senior Rhiannon Ghrist said.
 The majority of couples like to go all out for their significant others, buying them sweet or thoughtful gifts, but not everybody.
"Oh… I've spent Valentines alone for the past 18 years so it doesn't bother me that much anymore,"  senior Sydney Honey said. "I just work or go home like a normal day."
Adult couples like assistant principal Paul Weinheimer and testing coordinator Lori Weinheimer also try to make time for romance, even though Paul Weinheimer said it does not take a holiday to do that.
"We don't celebrate Valentine's Day," he said. "We both agree it's a big money maker so we don't get each other gifts or have special outings. We try to love each other all year no matter what the day is."