Chris Ybarra, Photo Editor
February 15, 2019 • No Comments
A new program in the school has exempted the STAAR (State of Texas Assessments of Academic Readiness) tests for a select group of freshmen last month. The announcement was made last week in the lecture hall during academic...
Janice Hanson, Assistant Online Editor
January 23, 2019 • No Comments
Every year, the actors and actresses of Lampasas High School take part of Texas' competitive One Act Play. Members of the advanced theatre class tried out to participate and possibly letter in the shortened play. This year,...
Madyson Edgar, Reporter
January 16, 2019 • No Comments
The Juniorette Pierian club is a group of girls that meet the first Monday of every month to learn etiquette, learn how to be a hostess, and many other lessons for young ladies. They also host the annual JP's dance that...
Katelyn Terry, Editor-In-Chief
January 15, 2019 • No Comments
At the start of the second semester, many position changes occurred at LHS - one being  former counselors' secretary Tracey Davis' switch to school registrar. Davis replaced Judy Smith at the end of last year, who held...
Lexi Moreland, Reporter
January 14, 2019 • No Comments
Jan. 4 the Lampasas Wrestling Team competed in a tournament in Cypress, Texas, a city by Houston. Traveling almost five hours, the team stayed in a hotel the night before they competed. "The group is a lot tighter this...
Madyson Edgar, Reporter
February 15, 2019 • No Comments
Softball season has begun once again. Varsity had a scrimmage against Stephenville on Jan. 26. They played two games, lost the first and won the second. "It's going to be rough finding out who works where," sophomore...
Daunte Cuffie, Reporter
January 24, 2019 • No Comments
Badger powerlifting season began on Jan. 17,  and the Badgers took first place in the home opening meet. Sophomore Jack Jerome placed first in the 165 pounds weight class. ¨The first meet was really successful, and...
Tyler Garcia, Reporter
January 22, 2019 • No Comments
Sometime this semester, head volleyball coach and chemistry teacher Denise Ponder will leave the high school. After heavy rains in early Nov. caused the bridge Ponder crossed everyday to wash away, she and her family were...
Katelyn Terry, Editor-In-Chief
January 30, 2019 • No Comments
With the school year surpassing its midpoint at the start of a new semester, grade point averages (GPAs) were handed out to students by the counselors in late Jan. For seniors, this is one of the final...
Celie Price, Advertisement Manager
October 25, 2018 • No Comments
When people think of fall fashion a few things may come to mind: UGG boots, leggings and scarves. While all of those things are nice, comfy and seasonally appropriate, the change of weather gives us a...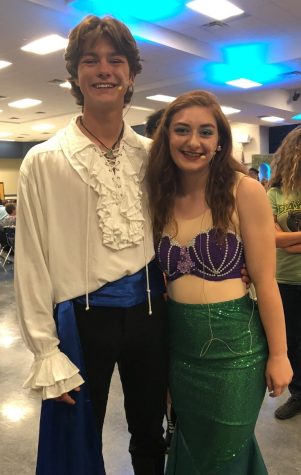 LHS Theatre's The Little Mermaid: One Of The Best Shows Ever
October 12, 2018
Missed Calls Lead To Badger Loss At Homecoming Game
October 10, 2018
Pep Rallies Too Short To Properly Recognize Student Groups
September 18, 2018
Isabel Rafael, Reporter
January 22, 2019 • No Comments
Musical talents are something that are appreciated at Lampasas High School. Junior Jessica Andrews is someone who excels in expressing herself through the music she plays. On...
Grace Stivers, Reporter
January 14, 2019 • No Comments
With a heart full of the love of helping people and the joy of supporting reading and gaining knowledge through books, freshman Lydia Breuer volunteers at the Lampasas...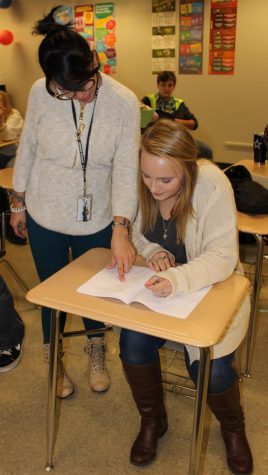 Chris Ybarra, Photo Editor
October 26, 2018 • No Comments
Spanish teacher Elizabeth Santiago, who is from the island of Puerto Rico, is a new teacher this year. Santiago recently immigrated to the U.S. and is new to both the teaching...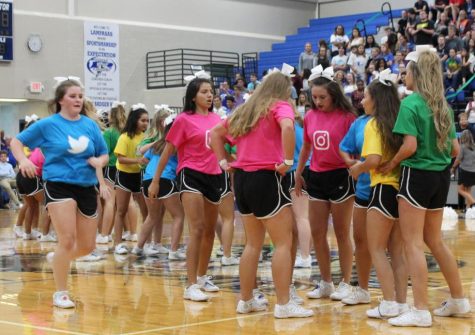 October 19, 2018 • No Comments
Freshman Cheerleaders at Lampasas High School have been pulling off many different stunts with the upperclassmen. Despite it being their first year cheering at the high school...
Isabel Rafael, Reporter
October 12, 2018 • No Comments
As the stage lights rose and the curtains opened, Mackenzie Mclendon calmed her nerves and prepared herself to sing. She stared into the audience and saw familiar faces. The...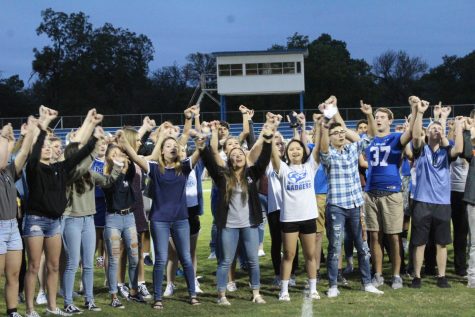 October 9, 2018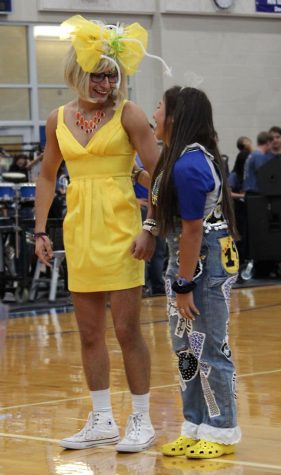 Homecoming Court, Crowd Enjoy Entertaining Pep Rally
October 4, 2018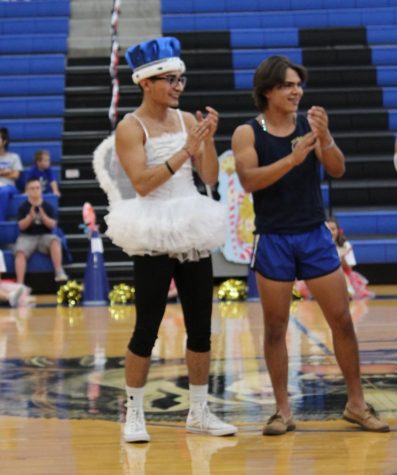 Class President Named Homecoming King
October 4, 2018