Leaving Their Mark On Senior Year
Student Council Vice Present To Speak To School Board About Painting Parking Spaces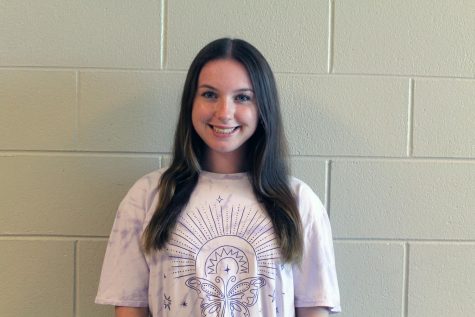 More stories from Brooke Miller
Student council vice president Kirsten Richards will sit in a board meeting to present the idea of allowing seniors to paint the student parking spot on Sep. 9. 
"I think painting the parking spots is just something fun for the seniors to look forward to at the end of their high school career," Richards said. "Over the last few years we've seen friends from schools like Burnet, Salado, etc. painting them and it's a 'trend' that people want to be a part of. The questions been up in the air for a few years, so I talked to Mr. McQueen and he actually had a solution to the problem for me: go talk to the school board." 
If the school board approves this idea, the plan is for current seniors to  participate in this fundraiser. The fundraising aspects are still being discussed, but the money the students pay for the parking spots will be funded by a student council fundraiser. 
"If the school board approves it for this year that would be great," Richards said. "If it's  only approved for the next year and on, I'll still be happy with the results because I'll be making a change for LHS' seniors in the year to come."
While there are people that agree being allowed to paint their own parking spot is a great idea, there are others who do not share that same opinion.
"I don't want to not be able to park where I want to, or have to be stuck to a specific parking spot all year," senior Bailey Reeves said.
Student council president Jessica Ball will not be able to make the meeting due to conflicts, but she supports Richard's idea to present this idea to the school board. 
"I think it's a cool way for the seniors to be able to not only exhibit their personality, but also leave their own mark on the school," Ball said.
There are still many details still being discussed between Richards and other staff members.
Leave a Comment