Answering The Call of Duty
Attendance Secretary Leaves On Naval Deployment To Middle East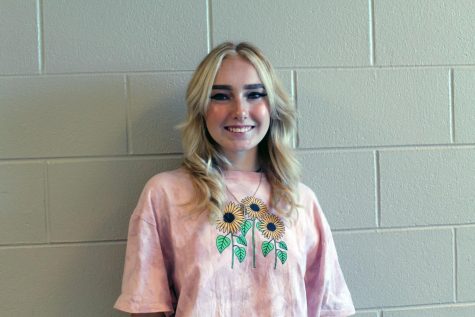 More stories from Lexi Moreland
Attendance secretary Amanda Yazzie is sitting at her desk when she gets the news that changes her plans for the next couple of months. She will be deploying in 2 weeks to help at her second job, the U.S. Navy. Yazzie's work will be divided in the office while she is gone.
Today was Yazzie's final day working in the office until she returns from the Middle East in 6-8 weeks. 
"This is the second time this year working with the Navy," Yazzie said. "I had an exercise with them over the summer and now I am being called to duty."
Yazzie has been in the Navy for 9 years as an electronics technician, and she is usually called to work once every 5 years. 
"Our office staff is the best," Principal Joey McQueen said. "They have rallied the troops and will step up to take up the slack while Mrs. Yazzie is gone."
Not only does Yazzie work at the highschool and get calls to deploy with the Navy, but she is also a mother and goes home to take care of her family every night. 
"
It doesn't matter when or where, you immediately get prepared.
— Attendance secretary Amanda Yazzie
"You know what you sign up for joining the Navy," Yazzie said. "You know what you need to do and those are the biggest things."
As soon as Yazzie gets back from her deployment, she will return to work at the high school. 
"We never know when we will be called out," Yazzie said. "Sometimes our commanders will tell us to get prepared and we do. They hint that something is happening and we do that, get prepared. You should always be ready. It doesn't matter when or where, you immediately get prepared."
 While she is gone the office is going to attempt to keep everything in line and make sure her job is taken care of in an organized fashion. 
"We will truly miss Mrs. Yazzie at the front desk doing attendance," McQueen said. "Because she is really good at what she does. We also want to thank Mrs. Yazzie for serving our country."
View Comments(1)