Life-Long Friends Begin Coaching Football Together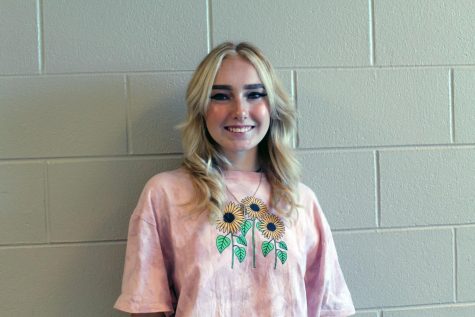 More stories from Lexi Moreland
Stands roar from the Badger community as the football players run down the field, about to score. Coach McLean and Coach Simmons share that look of approval that the two men have shared for so many years now. 
Tanner McLean and Logan Simmons have been best friends since they were 13-years-old. Now they stand on the sidelines coaching together at Lampasas High School. 
"Our parents went to high school together," McLean said. "Simmons never went to Lampasas High School, though we had a mutual friend and would all hangout every year at Spring Ho when Simmons was in town."
McLean is now the defensive back coach for varsity football and the JV defensive coordinator, along with the head boys track coach. Simmons is the wide receivers coach for varsity football and the JV offensive coordinator, as well as an assistant wrestling coach. 
"I really enjoy working with Simmons," McLean said. "You typically have your work friends and your personal life friends. Working here with Simmons I have my best friend all the time."
McLean has family who have always lived in Lampasas. In fact, his grandpa also coached at Lampasas.
"I came back to Lampasas because this is my home," Mclean said. "This is where I grew up."
Having been around this community their whole lives, the men said the culture is different has changed, but the community in Lampasas is just as supportive as ever. 
"Lampasas has always been a special place to my family and I," Simmons said. "Working here has been everything I thought it would be."
Both Mclean and Simmons' wives are pregnant and getting ready to have their babies together. 
"Being able to work here is really special to me," Simmons said. "It is great timing being all together with our wives pregnant and planning to raise our kids up together."
Coaching together is something that the two men have always wanted to do together. 
"This is something we have wished for since we were kids," Simmons said. "Just throwing ideas back and forth is really an amazing opportunity."
Leave a Comment