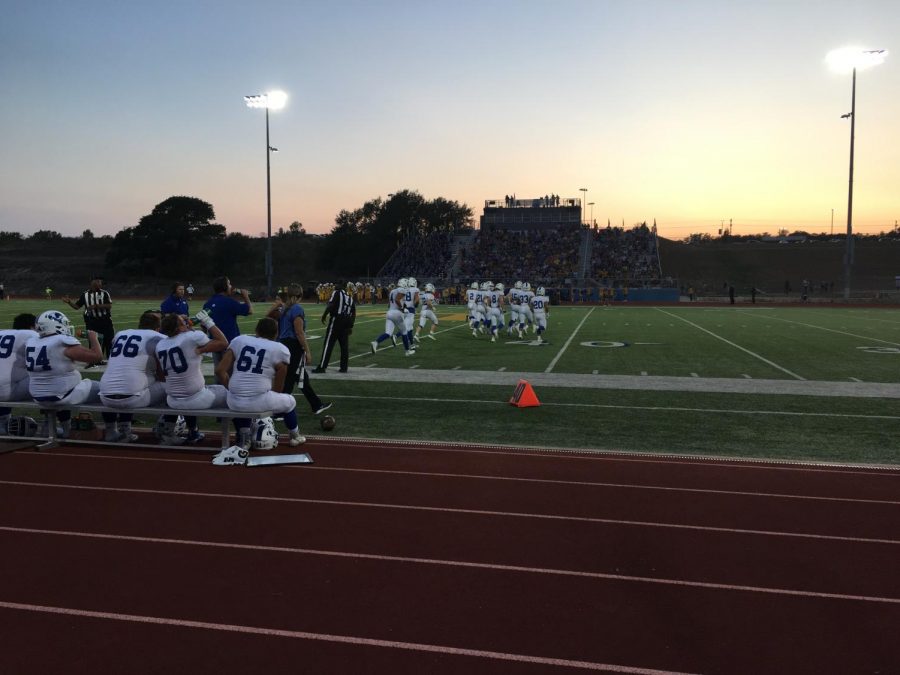 Football Team Trounces Lago Vista
September 9, 2019
  The Badgers came off a great win last week vs Joshua Owls winning 63-14. They had set a gold standard with the first game. This week the Badgers walloped the host Lago Vista Vikings by a count of 66-27 in Friday's non-league outing.  With the win, Lampasas upgrades its season to 2-0 on the season. The Badgers host Lorena in a non-district outing this Friday.
  " We scouted the Vikings team every day and worked on plays that we thought would work well against them," quarterback Ace Whitehead said.
  The Badgers has kept driving the ball on both offense and defense. Stopping the Vikings multiple times on 3rd down conversions, as well as 4th downs. They were the more physical and dominant team on Friday September 5. The Vikings tried to get onto the Badgers level but ultimately could not find a groove enough to catch them. 
  " I think we were able to prepare better than last week because it is the 2nd week of the season and we had film on the Vikings from this year as last week we had film on Joshua from last year,"  Whitehead said.
  Ace Whitehead was on fire with a 68% completion rate with 15 out of 22 completed passes totaling 294 yards with an average 19.6 yards per play. Maxpreps gave him a QB rating of 150.6.
 " I think we played well, there's obviously things we can clean up but we were able to play well and get a W, so it was a good night," Whitehead said.
  The Badgers had nine total touchdowns, three receiving touchdowns and six rushing touchdowns with a completion rate of 68%. 294 passing yards with an average 19.6 yards per play. Also including a total 396 rushing yards and an average 10.7 yards per play. 6 total rushing touchdowns. In the game they had a total of 690 yards. 
 "I think we are a lot bigger and faster than we were last year and we understand our jobs a lot better," Whitehead said
  So far this season they have had 315 receiving yards per game, 352 rushing yards per game and a total of 18 touchdowns this season for which 8 were passing touchdowns and 10 were rushing touchdowns.
  "I'm excited for the upcoming games. It's another chance to go work and compete with my brothers. I am really anxious to show everyone what we have been working for,"  Whitehead said.
 In the game vs Lago Vista the Badgers had 59 plays total with 20 first downs.
 The quarters played out like this, First Quarter Badgers got 17 points to Lago Vistas 6, Second quarter the Badgers had 14  more points to the Vikings 7. The game at halftime was 31-13. In the third quarter the Badgers scored 14 more points and the Vikings scored 7. The lead going into the final quarter was held by the badgers with a score of 45-20. The fourth quarter the team came alive and scored a total of 21 more points to add to their 25 point lead as the Vikings had scored only 7 making the final score in Lago Vista 66-27. 
   Outstanding players in the game were #1 Cameron Everts who is a Slotback and Safety, #2 Ace Whitehead who is the Quarterback, #10 Kyle Billings who is a Running back, #22 Jack Jerome who is a Running back and Outside linebacker and #33 Daunte Cuffie who is a Running Back and a safety. Along with #15 Case Brister who is a Running back and a Middle Linebacker.
  The Badgers take on Lorena Leopards this Friday at home for Senior Night at Badger Stadium.