New Cross Country Coach Strives To Continue Successful Program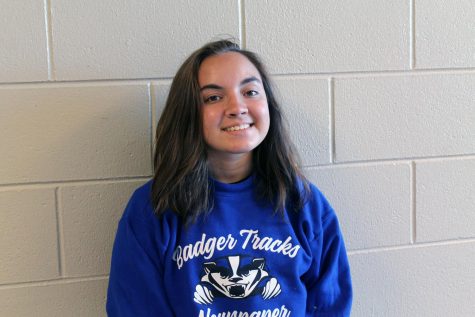 More stories from Brianna Miller
In the middle of summer the cross country kids learned that girls soccer coach Kiff Weimers would become their new coach.
"I was worried about getting a new coach because I knew that the chances of finding anyone who cared as much as Coach Allison did were pretty slim," senior Annabelle Brack said.
"Our new coach is definitely a little tougher on us, but with the right intentions of helping us improve."
Weimers previously coached cross country six years ago at another district.
Even with the sudden changes, students still hold high hopes for the season. With new work outs, the team steadily progresses each day, and even going as far as to break personal records every week. The varsity boys hope to go back to regionals and the girls team hopes to bring a team back to state.
"I expect varsity girls to make it back to regionals as a team again, and hopefully most of the varsity boys," Brack said. "Personally, I hope to break the school record and individually qualify for state."
With high hopes for the season and the excitement of a new coach, the student athletes won't forget what Coach Allison had left them.
"Coach Allison did a fantastic job," Weimers said. "There's already an ingrained reputation part of the program because of Coach Allison."
Leave a Comment