Run As One
Cross country team to race in Pro-Fit Invitational tomorrow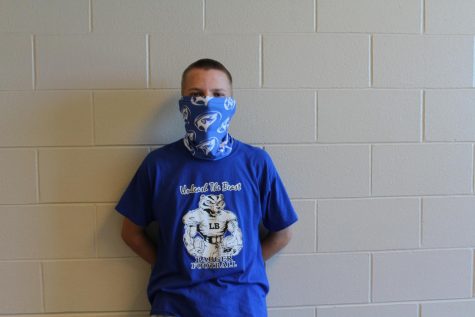 More stories from Adam Arthurs
The Lampasas cross country team is running in the Pro-Fit Invitational tomorrow. The team is prepared physically and mentally. 
   "Our sport is your sports punishment" is a motto Cross Country runners live by. When cross country runners say this, most people do not believe them. Except for the Lampasas cross country team. When they say this, it is literal. They practice from July to November. They have meets almost every week during the school year and get up for 6 a.m. practices. Some days the bus leaves at 5 a.m. for meets.
 "One of the reasons why I like having a meet the first week is that the first couple of weeks of practice, when we started July 1, is all this running with no end reward in sight during that time," head cross country coach Kiff Weimers said. "Now that we have meets we can see our time and be like 'this is what I need to work on, this is my time."
 The Badgers cross country team has practiced every weekday morning since the school year started.
"This is my first year coaching cross country in Lampasas, however I have coached cross country for six years in my previous school in Jacksonville," Wiemers said.
The team is on the track at 6 a.m. and works out, getting ready for the following meet that they are working towards each week.
"I love coaching cross country, it is great to be back outside with the elements," Weimers said.
  The team has been focused on this meet for the past week. 
"Looking at the realism sight of things right now," Weimers said.  "I know the girls team has that potential to make it to state, so I know that is their goal. They have made it to regionals the last four years in a row. We had one runner go to state last year." 
There are 10 more meets this season.  
"Abby Valdez has just gotten better each and every week," Weimers said. "She has been dropping her times at meets more and more. Chris Torres has also been doing really well with his timing and stepped up."
View Comments (2)