Baseball Team Finishes Season in Second Round of Playoffs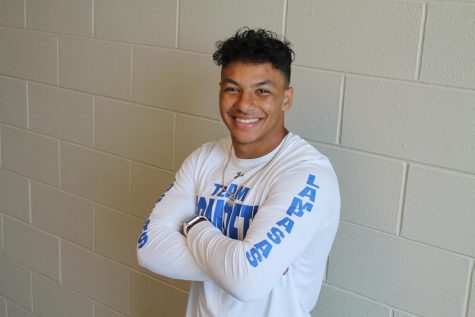 More stories from Daunte Cuffie
Senior Jon Davis said that he is proud of the way the team competed throughout the year and accepted challenges.
¨We all really came together and supported each other no matter what the situation was,¨ Davis said. ¨I am happy to have played my senior season with such a great group of guys.¨
The team fell against Belleville to end to the season.
¨I think the baseball team will have another great season next year and go even further than than what we accomplished this year,¨ Davis said. ¨They just have to continue to have team chemistry and continue to work hard. The Lampasas baseball team has no limits and will be keep getting better every year.¨
Sophomore pitcher Ace Whitehead said that all of his sports require a team and this season's baseball group was all about teamwork.
¨The way we all worked together and beat other schools was a very big thing,¨ Whitehead said. ¨We had a great group of guys this year and I am really excited to see how next year is going to turn out for us because this season was just the beginning for us.¨
Whitehead is a three-sport athlete.  He is a competitor in baseball, football, and track.
¨I think that each sport helps me get better in one another,¨ Whitehead said. ¨I like to compete, and I like to go out and succeed against other schools.¨
Junior Ace Brooks also played on this season's baseball team and said that the players on the team always went the extra mile.
¨We always took initiative in everything we did, and when you have players that do that then of course you will be successful,¨ Brooks said. ¨We have to keep that same mindset in this offseason and have to continue to be ready to face off against any team.