Parker, Whitehead Sign National Letters of Intent To Play College Sports
Seniors Lee Ann Parker and Ace Whitehead signed their National Letter of Intent (NLI) in the gym during academic period Nov 16. Parker will play golf at Angelo State University and Whitehead will play baseball at the University of Texas. 
"UT has always been my favorite program to watch and I knew that it wasn't something I could pass up," Whitehead said. 
Parker and Whitehead both had multiple offers from different colleges, but they chose the one that felt like home.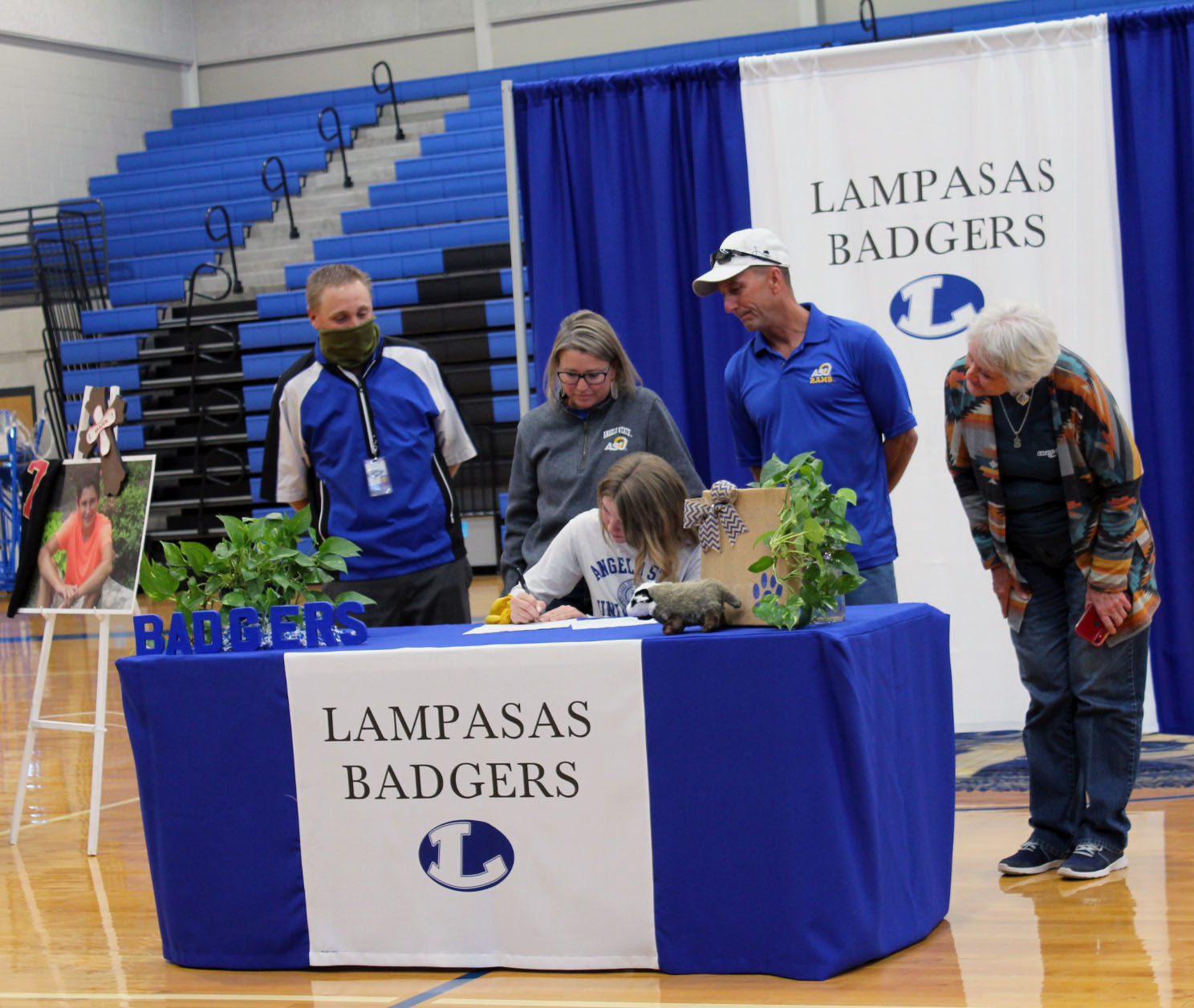 "It (Angelo State University) is closer to home," Parker said.  "I know people there and on the team. They also have a good program for my desired major."
Parker will major in animal science and Whitehead will major in sports medicine.
"Really it was just the right fit for me," Whitehead said. "I knew baseball was something I could be successful at and I was offered a place to hone my skills."
Both athletes have been playing their sport since a young age and hope to play for a lot longer. 
 "Creating a bond with people all over the state and getting to travel is one of the best parts of it all," Parker said.
Whitehead and Parker have different role models they owe some of their success to. Parker claims 'my dad and Dustin Johnson' are what got her through it all.
"My cousin Braden is my biggest inspiration," Whitehead said. "He lived a life of love and compassion and was taken from this Earth at a young age."
The seniors have spent their time at Lampasas High setting up a great future for themselves.
"I'm going to go as far with baseball as baseball will take me," Whitehead said. "If that's the MLB, then I'll do my thing there."