Tonight's Football Game Cancelled Due To COVID-19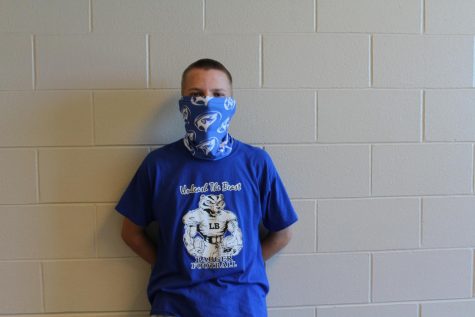 More stories from Adam Arthurs
Lampasas ISD announced Tuesday that freshman, JV and Varsity football games were cancelled against China Spring. 
"Due to Covid related issues at China Spring, there will be no 9th, JV, or Varsity football game with them this week," Lampasas ISD Athletics posted on Facebook Tuesday.
Many students were disappointed about the cancellations. 
¨I was pretty upset that the China Spring game was cancelled, but it kind of puts things into perspective," student council president Addison McDonald said. "I don't think we realized that COVID could truly cancel this much if we are not safe." 
The sudden cancellation makes students realize how dangerous this virus actually is. 
¨I´m no football player, shocker I know, but I think it opened their eyes up as well," McDonald said. "Up until now, it had not impacted them severely, but now their season is getting switched around. The same is true for students as well. It really makes us look at how much we took for granted."
  Parent tickets that have already been purchased will be reimbursed with details coming soon.
 Students have faith that this hiccup will not derail the progress the team has been making.
¨I think as a whole we have a very strong team and it definitely upsets them to work so hard to see it disappear so quickly," senior Kerbi Wiley said.  "However, I do not think it will set them back whatsoever,"."
The next scheduled game is homecoming, Sept. 25,  against Gatesville. 
¨ Football season is turning into a privilege, not a guarantee and I think we need to realize that and just make the absolute best of it while it is here,¨ McDonald said. 
The support for the team among fans and students will not waiver.
¨I do not doubt our enthusiasm one bit, and next week we will be louder than ever to help our boys win¨, Wiley said.
Leave a Comment