Cheerleading Adds Second JV Team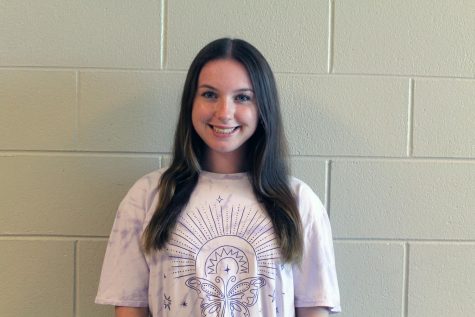 More stories from Brooke Miller
The 2020-2021 cheerleaders have two JV squads under the names JV Blue and JV White for the first time. Both teams split up freshman and JV football games on Thursdays.
"Making two JV teams has been something I have thought about doing for a few years," cheer coach Shannon Lindsey said. "When you have a "freshman" team, you only put freshmen on it. But, if you make two JV teams, then it gives more people the opportunity to cheer and be a part of our family."
In past years, JV teams had to cheer for both freshman and JV games, and they were given only one quarter to rest.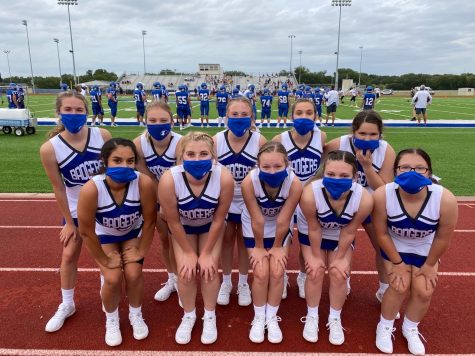 "In my opinion it's easier because usually I have to come from varsity volleyball practice and the freshman game starts earlier so I would not have much time to get prepared for the game," junior Ethni Sanches said. "It makes it a lot easier for me this year."
Freshmen are now allowed to make varsity which supports the reason there cannot be a freshman-only team. 
Having two JV teams gives the opportunity for more students to make a squad without the pressure of limited spots on the team.
"I feel like this just gives more sophomores and juniors an opportunity to try cheer without the pressure of being on varsity level at that particular moment," Lindsey said. "I have loved all the different personalities this year and getting to coach more athletes."
With more cheerleaders on the squad the potential of the future varsity squad is strengthened. 
"Having almost double the cheerleaders, there is a larger group of girls who can learn off of current varsity members to gain more experience," varsity captain Janice Hanson said. "This will allow for future teams to continue to become more skilled and knowledgeable through the years."
Leave a Comment