Badger Football Strives To Continue Winning Streak Tonight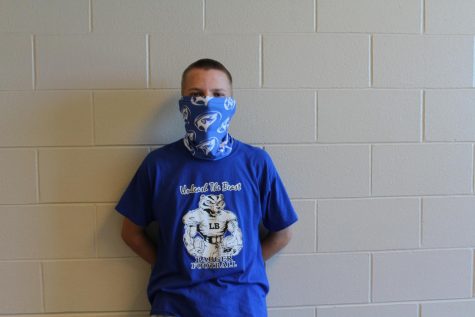 More stories from Adam Arthurs
Badgers host the Texans tonight at Badger Stadium at 7:30 p.m.
Both teams are coming off wins  last week. Lampasas beat Stephenville 41-0 at Tarleton stadium, and Wimberely beat Cuero 33-14 at Cuero. Both teams are undefeated (2-0) and have fiery offenses where they can light up the scoreboard. 
The Badgers are ranked third in 4A-D1 Reg. 4 District 13 and the Texans are ranked fourth, so this game will be a good one for fans as both teams are looking to stay undefeated. 
¨I think it will be a good game because both teams are good teams who are undefeated," junior Isabella Bertrand said. "I think the Badgers will pull out a victory tonight."
The Badgers have been game planning all week to go against the Texans and are firing off on all cylinders after last week's shutout of Stephenville. Fans are excited. 
¨The Badgers are looking a lot like last year's team," Bertrand said.  "They look good and I think they are going to go far this year if COVID does not disrupt it."
Tonight the capacity is again cut down to 700 people allowed on the home side and 600 for visitors as compared to the first home game when 1,600 were allowed on the home side alone.  This does not take away the excitement for the team, though. 
¨I think we´re going to have some competition but I do not doubt our boys, never have and never will," senior Brinley Kosterhoff said. "I think Wimberely is strong but our boys are fully capable of getting the job done and this whole town believes in them.¨
Going into tonight's game, the Badgers are focused on the Texans and no one else.  
¨I am just  going to do my job and react to what the offense does," senior Peyton Underwood said. ¨Our practice has prepared us for the Texans." 
Leave a Comment