Freshmen Adapt To High School, COVID-19 Regulations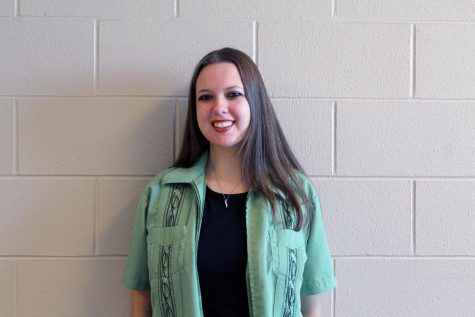 More stories from Lydia Breuer
With the past few months overrun by COVID-19, the freshmen's first year at high school is going to be a bit different. Masks are required, social distancing is set in place and freshmen eat and spend their mornings in the gym. 
"Due to social distancing, the freshmen report to the gym in the mornings and during lunch," principal Joey McQueen said. "This helps with the cafeteria from being so congested. They are reacting very well! I really appreciate their response to social distancing."
Freshman Alyssa Spencer is having a good experience in high school so far.
"It's going pretty great," Spencer said. "I like all of my teachers in classes. It's good. It's different from what I expected but it's pretty awesome." 
Most students accept the mask mandate and think it is a fair rule to help reduce the spread of the virus, even if it isn't ideal for their comfort.
"I don't really enjoy wearing a mask all day, but I'm willing to keep all of us safe at school to be around our friends," freshman Raegen McDonald said. "I don't care if we wear a mask or not."
Some freshmen prefer to eat in the gym with their peers instead of frantically trying to find a spot with enough seats with their friends in the cafeteria.
"I like it better than probably eating with all the upperclassmen, because since we didn't know our way around schools, like we could all hang out with our friends still without having to worry about not being with them," McDonald said.
Mapping out the school was a little difficult for the new freshmen because there was no orientation due to COVID-19.
"It's not that hard to get around once you find your way but still overwhelming since your classes are expecting more," freshman Benjamin Ybarra said.
Leave a Comment