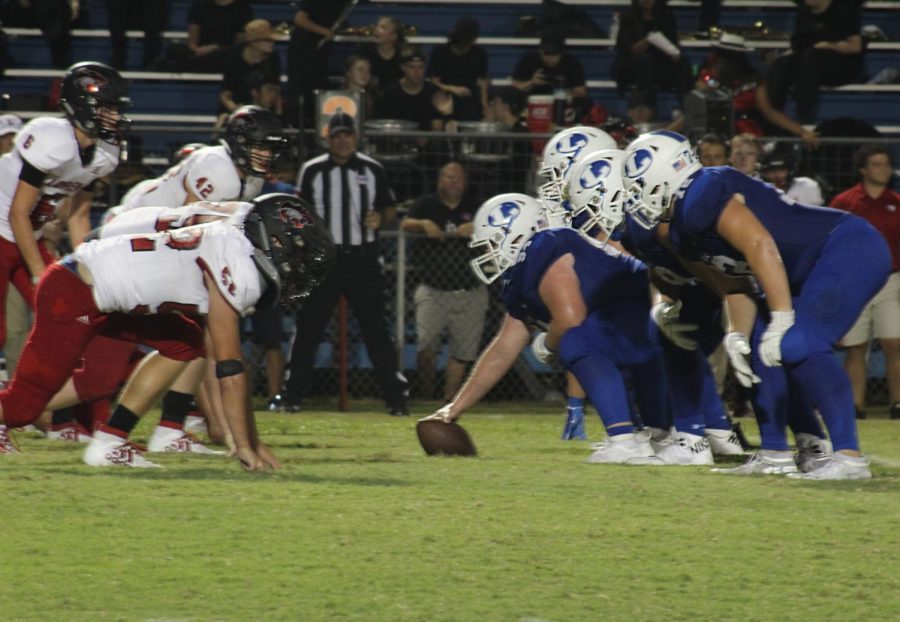 Football Loses Tight Game vs Lorena Leopards.
September 19, 2019

It was one game that will be etched in the football players minds for the rest of this season. Friday was a dogfight to the finish as the Badgers fell short versus the Lorena Leopards 30-31.
The Badgers have another home game versus the LaVernia Bears and this will be the homecoming game for the Badgers. You can guarantee they are coming with a vengeance from last week in order to clear the blemish that has ascended over them. The Badgers play at Badger stadium 7:15 p.m. Freshman and JV travel to LaVernia to challenge the Bears tonight. 
   While the Badgers were winning for much of the game against Lorena, it came down to the wire in the last  minute, as Leopards scored making the game a 28-27 lead with 1:09 to play left in the game.
  The Badgers then came back and scored a field goal making the score 30-28 and they had the feeling that they had won this game. With officiating calls, the game came down to the final minute as the Badgers were leading 30-28.
  The Leopards scored a field goal again and made the score 3-31. The Badgers, however, not done yet. The fans did not count them out yet.  The Badgers fought the Leopards to the final 30 seconds where the Badgers ultimately couldnt convert on 3rd down. Quarterback Ace Whitehead had set up field goal range. If they made this it would have been 33-31 and the Badgers would have won, but with the wind blowing and both sides making as much noise as they could, Whitehead missed the goalposts.
   The Leopards got the ball back and took a knee to secure their victory over the #7 team in the state. The Badgers and their fans were disappointed, but fans still cheered for their hometown team for not giving up and fighting to the very end.
   The important thing to remember about these guys who fought tooth and nail is that they do not give up when they are down. The Badgers will fight until the end of the fourth quarter no matter if they are up 30 points or if they are down by one crucial point. They will fight, and  claw their way to win the game. 
   Both teams have proven why Texas is the best state to watch or play high school football in. These athletes train hard and work even harder and it shows for both teams.