Students Balance School And Work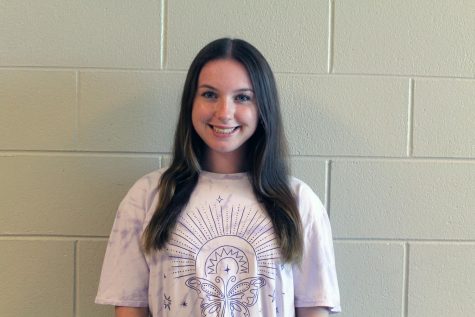 More stories from Brooke Miller
From the late nights full of studying and homework, to waking up before the sun to go to school, and then rushing to clock-in on time, many high school students start to encounter the responsibility of not only being a student, but also an employee. 
"I feel that working as a student can be somewhat difficult if you don't manage your time right," sophomore Cooper Binder said. "I was in cheer this year and woke up at 5:00 every morning after working from 4:00 -10:30 the night before, all on top of being an in-person learner. It's definitely a struggle, but not impossible."
Students who have a job are learning responsibility, discipline and essential elements to help pave a successful path for their future. 
"I am driven by working because it fills my life with managing my own time and being responsible," junior Isabel Ybarra said, "I enjoyed the act of always doing. This included responsibilities at work and school and having to plan my days in advance to make sure everything that needed to get completed, got done." 
"
There definitely were struggles with dealing with virtual school and working at the beginning, but it's all about figuring out a system that works best for me."
— Junior Allison Bertrand
With virtual learning as an option, some students work both during and after the typical school day.
"I work at Ace Hardware and they have been very good with working with my schedule," junior Rebekah Pearce said. "I typically work on my school work in the morning after I get home from athletics. It definitely has been something different, but I absolutely love it. It has definitely made me more accountable, and I have gotten into a routine. I love that I can do my school work any time during the day. It just works perfectly with my schedules."
Some virtual students manage their time by bringing their school work to their job in order to stay on top of assignments.
"I'm very lucky to have a job where I can bring my assignments to work to complete when it's slow," Ybarra said. "It helps getting at least one or two assignments complete and out of the way while still being on the clock to help customers when needed."
There are challenges virtual students face when having to manage school and work.
"There definitely were struggles with dealing with virtual school and working at the beginning, but it's all about figuring out a system that works best for me," junior Allison Bertrand said. "It takes a lot of motivation."
Leave a Comment