Lady Badger Powerlifters Train For Season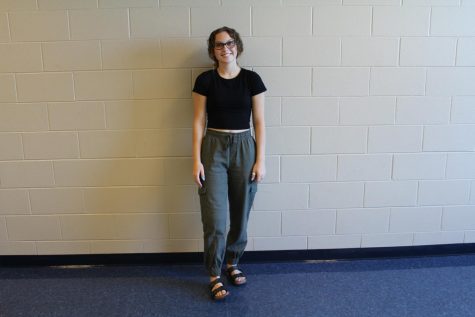 More stories from Katie Procter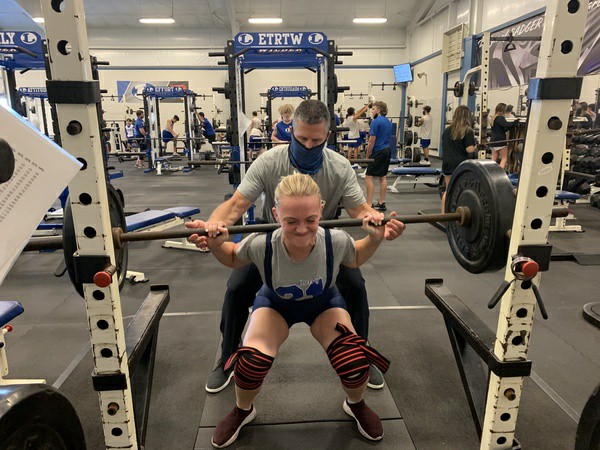 The girls powerlifting team has started practicing for the season and are expecting to have their first meet Jan. 14 at the high school.
"We started practicing in September," coach Duane Young said. "Have a lot of freshman and first time lifters that needed the time to become better lifters."
There are plenty of returners, but also many new team members.
"This is my first year doing powerlifting and it's definitely tougher than I thought it would be," junior Isabel Ybarra said. "I'm excited to see how this season will go."
Returner, senior Issa Ayers, said she  placed firs at the regional powerlifting meet last season, had the strongest deadlift and bench for the lightweight classes  and  she was the pound for pound strongest lifter in the lightweight classes. 
Ayers and other team members have  high hopes of making it to regionals and maybe even state this season.
"My biggest challenge this year will be tough competition at the regional and state meets," Ayers said. "I'm not sure what to expect, but I'm working hard to prepare."
The team implements COVID-19 safety precautions in many ways. Young has made it clear that the girls' health is his top priority.
"Mask wearing [is required] in the weight room and they will probably be required at meets," Young said. "Should be getting more information soon on other procedures to follow."
Young is excited about the number of new lifters this year. 
"It is always fun to watch these young ladies accomplish something they never thought or realized they were capable of," Young said.