Student Council Officers Elected Despite COVID-19 Delay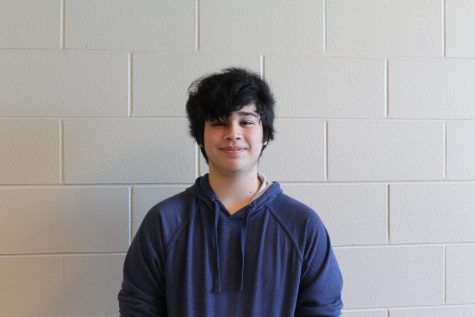 More stories from Aydin Kantner
While usually held at the end of the previous school year, student council elections for this year's officers were held last week due to the COVID-19 outbreak in the spring.
The student council activities have already been affected by the new COVID-19 protocols.
"Everything has been affected by COVID, including the elections," student council advisor Elma Garnett said. "With many students being virtual, it cuts things down. In the years past, we have had 40-50 [student council members]. This year we only have around 20."
Only one student ran for president. 
"We have less since we weren't able to have elections at the end of last year," Garnett said.
The new student council officers said they will make sure they can still be active this year.
"I think the new officers will make student council even more interesting and fun than ever," junior vice president Kailr Clements said. "However, I think COVID will definitely restrict what we can do this year, but we'll find a way to work around it."
There are many responsibilities involved with being in student council, especially this school year as COVID concerns rise. 
"I make sure the junior class is as involved as everyone else," Clements said. "I keep everything running smoothly and fun."
Although the student council is smaller this year, they want things to be as normal as possible and they will still be active around the school.
"Some activities might be affected by COVID," student council member Daniel Rounds said. "But we're still able to go out and do things like make posters, help around the school, and be involved."
Similar to other years, the student council has cycled through another set of votes which means different people are involved with the council.
"There's a big difference in numbers," Rounds said. "However, there's a lot of familiar faces. Of course there's the new freshman and a mostly unique senior group, but there's a lot of the same juniors and sophomores."
Leave a Comment