Blue Embers Added To Flames Family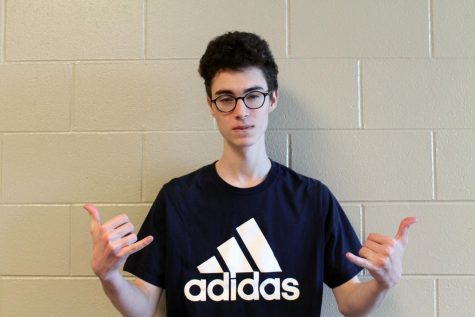 More stories from Bryce Elders
The Flames have added a JV section to their team: The Blue Embers.
"Honestly I find it exciting," Flames officer April Smith said. "I love to see the new girls putting in the effort to learn how everything works and improving their dance skills." 
The Blue Embers are a team for individuals looking to start learning the basics of being on the Flames, as well as the basics of being on a team and working together.
"The Embers are their own team, and while they are definitely a part of the Flames family, they have no need to assist us in any way," Smith said. "They have their own set of routines and responsibilities to take care of." 
Being a new implementation in the dance courses already has a daunting standard to live up to, a challenge is a very welcome shift to Blue Ember Isabel Marks. 
"The beginning of this year feels pretty hopeful," Marks said. "We're having a lot of fun!"
Right now the Embers are learning the bare essentials to being a part of the
Flames drill team, but soon they will begin performing for audiences.
"We are learning and growing together, and we love our newer girls!" Smith said.
Leave a Comment