New District Nurse Shares Experience Working at All-COVID Unit in NYC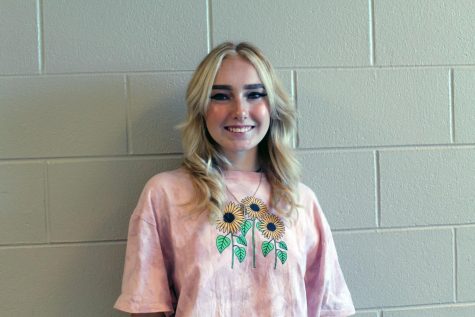 More stories from Lexi Moreland
Five passengers and five crew members step onto the plane unsure of all the chaos they might be getting themselves into. The plane lands at the JFK International Airport, and everyone steps off to almost complete silence. "Ghost town" is the only thing that goes through Donna Clark's mind as she sees the lack of activity in New York City. 
LISD hired new district nurse Donna Clark over the summer. Prior to starting in Lampasas, Clark worked in New York at Harlem Medical Center on an all COVID unit. 
"Going to NYC was something I felt compelled to do," Clark said. "I felt like I had the skills necessary to help others when they needed the most. We were working on an all COVID unit. The unit was not operational prior to COVID. It was opened specifically to take care of those patients."
The nurses that staffed the all COVID unit were from all over the country and never worked together prior. Some of the nurses were travel nurses, meaning they had not gotten a chance to work in a hospital in years. 
"We all came together to provide the best possible care to the patients," Clark said. "The days were long but rewarding. I know that may be difficult to understand, but we were the only people these patients were able to see. We were their advocates. We prayed with them. We held their hands when they were dying as they had no one else. The experience was mentally, physically and emotionally exhausting, but it was absolutely worth it."
Prior to working in New York and then receiving a job at LISD, Clark worked at Austin Heart outpatient cardiology clinic when the pandemic first started. When COVID-19 escalated, she went from working full time in the office to at home. Shortly after, she left for New York.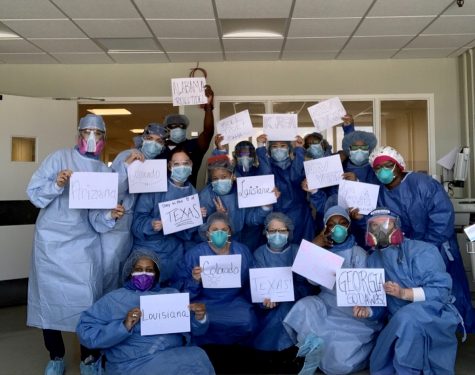 "When I went to NYC, my husband and son had to do everything at home," Clark said. "They were very nervous for me to go, but they were so supportive of me. When I returned from NYC, I had to quarantine for two weeks, so I was not able to hug them or be with them during that time. It was difficult."
High school nurse Rhonda Hamilton said Clark is well acquainted with COVID-19, so she will know how to help schools in the district stay safe.
"She has seen first hand how serious this virus is and how devastating the effects can be," Hamilton said. "Because of this, and her years of nursing skills, she is the perfect person to be overseeing this department, especially during this time. Her first priority is the safety and well-being of the students and staff."
This is the first time Clark is working with a school district, although she has lived in Lampasas for 27 years. 
"Lampasas is my home; it's my community," Clark said. "Having been to NYC, the epicenter of COVID-19 in April, I felt like I had some experience with the virus that would be beneficial to our district; I felt it was my opportunity to give back to the community I love."
Leave a Comment