Badger Stadium to Host First Game of Football Season Tomorrow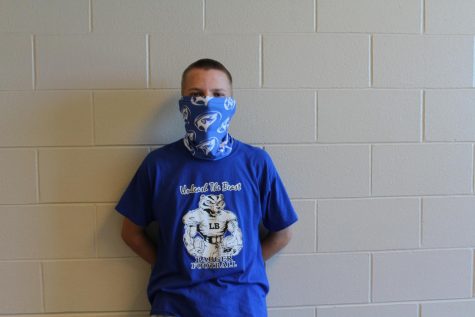 More stories from Adam Arthurs
The first football game of the season is tomorrow at 7:30 p.m. It will be at home vs the Brownwood Lions and also will be senior night. There are 21 seniors this year.  This is the first game since the COVID-19 pandemic started. 
After weeks of speculation of not having a season, all of the speculation will be put to rest tomorrow when the Badgers take on the Brownwood Lions.
¨I think it will be a fun game," senior Peyton Underwood said. "Both teams are going to compete very hard but I believe we will come out on top."
The football team is following a 13-2 season from last year. 
 The Badgers still have most of their fire-powered offense but they have some gaps to fill on defense, as some defensive players from last season have graduated. This year the Badgers will not sneak up on anybody nor be known as the ¨underdog¨. Instead, this year the Badgers are the team to beat. After finishing as a state semifinalist, teams around the state know who Lampasas is now. 
¨I have been watching film and studying the opponent to prepare myself [for the game]," Underwood said.
The team is aiming high for the first State Championship in school history, and they do have the firepower to do so with UT baseball commit quarterback Ace Whitehead and receivers like Lane Havilland and Michael Murray in addition to defensive players Keegan Richardson, Cade White, Owen Seaver, Case Brister and Dax Brookereson. Add in a heavily experienced offensive line and running back Jack Jerome, the Badgers will sure score heavily in every game.
Leave a Comment