Lunch Room To Attendance Office
Former Cafeteria Employee Becomes New Clerk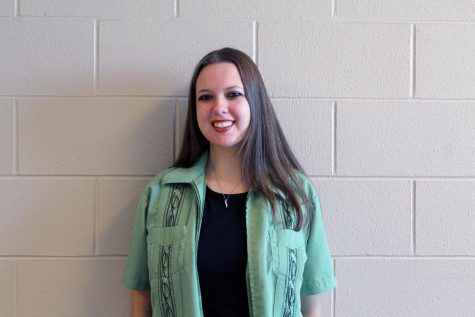 More stories from Lydia Breuer
The clock changes to 9:34 a.m, and students expect a woman's voice to repeat the attendance mantra. Instead, students hear the voice of an enthusiastic man.
Jesse Tyler Castenada moved from the kitchen to working in the attendance office two weeks ago.
"We were in need of an attendance clerk and Mr. Castenada was interested in the position," Principal Joey McQueen said. "Since Mr. Castenada was already employed by L.I.S.D., we chose to hire him as the attendance clerk."
Castenada said that there is always work to do as an attendance clerk.
"I write up attendance reports and tardy reports and I have a roster of who's in the nurse's office," Castenada said. "I email coaches and teachers when it comes to whether or not a student was actually present at school or not and I input all of the extracurricular activities into our Skyward system."
Castenada enjoys the more individual aspect of the attendance clerk job, as in the kitchen it is a group effort.
"It's a different kind of responsibility than the kitchen," Castenada said. "I feel like this has a different kind of effect. You know, over there, we're all a team. And here it's an individual position. And I really prefer working sort of as an individual. I feel like I can get more done."
Junior Breaden Hopson is an office aide and works alongside Castenada.
"My first impression of him was that he seemed pretty chill," Hopson said. "He is a good coworker and gets things done."
Leave a Comment