Junior Earns District Top Speaker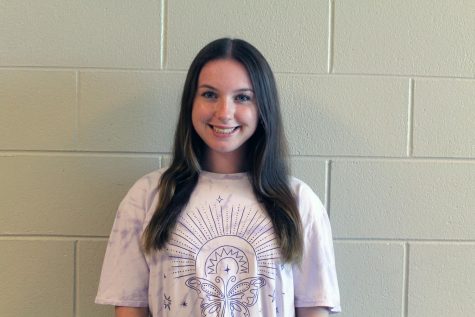 More stories from Brooke Miller
On Feb 6. junior Janice Hanson not only placed 4th at the District Cross-Examination tournament, but she also received the Top Speaker Award in the district.  
"I was really excited to win," Hanson said. "A lot of my competitors were seniors that I've been debating for years. I definitely didn't expect to win, but I'm so happy I did."
Hanson's original debate partner was sophomore Juliana Dwamena, but due to an injury, junior Cole Wheeler stepped up in her place. 
"At first I was pretty stressed out because I hadn't debated in months, but Janice and I came out with a plan and that made me feel a lot better," Wheeler said.
Hanson received the award because she had the highest total number of speaker points out of the other participants. 
"Speaker points are awarded to every speaker in a round of policy debate," Hanson said. "To receive the top speaker award, I had to have a higher total of points than everyone else. The lowest you can have is 25 and the highest is 30. The total is calculated with each speaker's top two scores."
Wheeler also placed 4th, and was thrilled to hear of Hanson's success.
"She's worked really hard and had a ton of setbacks, so it's great to see that she won," Wheeler said. "She's a great teammate and leader on the debate team."
Hanson plans on going to both UIL and TFA state next year and remain the top speaker in the district.
"I plan on going to camp this summer to learn about debate theory and learn about next year's topic," Hanson said. "If I accomplish all of my goals, I think I'll be pretty proud of myself. It'll be a good way to end my senior year."
Leave a Comment