Quilting For A Cause
Science Teacher Creates T-Shirt Blanket For Fundraiser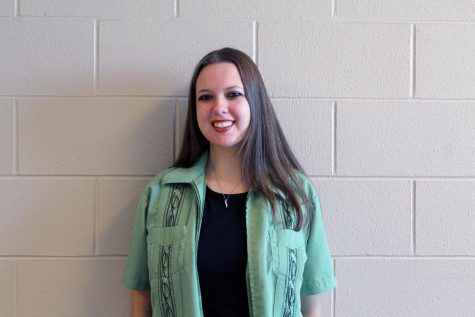 More stories from Lydia Breuer
Science teacher Dejah Bushong has been making quilts for years, but now she is using that  talent to give back to the school by making an entire quilt completely from Badger shirts.
Bushong will donate the quilt to be used in a Project Graduation fundraiser. 
"I made a T-shirt quilt for my husband over Christmas break and I thought it would be awesome to make one out of Badger shirts," Bushong said.
Bushong is in the beginnings of making the quilt and still doesn't have the optimal amount of shirts yet. 
"I need enough shirts to make at least 20 squares that makes a four foot by five foot quilt," Bushong said. "I can use the fronts and backs of the shirts so if there's something cool on the front and the back, I can get away with 10. If it is only the fronts I would need 20."
Bushong has experience in quilting, though this particular project is fairly new to her.
"I made my first T-shirt quilt this year, but I've been making quilts for probably 20 years," Bushong said.
To make the quilt, Bushong had to get permission from Principal Joey McQueen.
"I know Mrs. Bushong talked with me about asking for leftover t-shirts from different entities, so that she could use those shirts to make a 'Badger Quilt'," McQueen said.
McQueen is a fan of the idea and is excited for the final product.
"​I feel the 'Badger Quilt' idea is awesome," McQueen said. "I applaud Mrs. Bushong in giving up her time to do the quilt and then give back to LHS."
Leave a Comment