STOP! At New Signs, Deer Blind During School Hours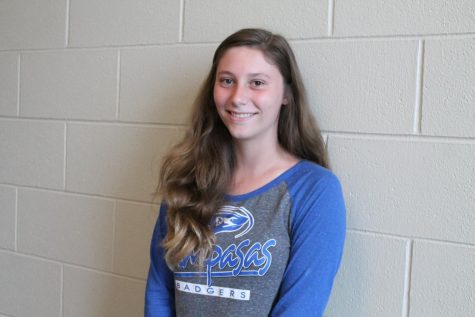 More stories from Nikki Alderson
STOP!
And chat with parking lot monitor Michelle (Pat) Gavitt before leaving the campus and see all the new items she's got.
The high school  is adding stop signs for students and parents to make sure Gavitt can get a chance to talk to them. She's outside everyday from 8 a.m. to 2 p.m. to monitor traffic coming through. Due to her being in the elements daily, the school decided to get her a deer blind to sit in throughout the day to keep her safe and comfortable.
"I sit in the building when it gets cold or its raining, and I put the stop signs away at 2," Gavitt said.
With all the new advancements at the school, Gavitt's job has gotten much easier. She now does not have to physically get in between cars to stop them. They're supposed to stop on their own now or they would be running through a stop sign. 
Assistant principal Duane Young said, "for school events they will be taken down so families can come watch without being stopped."
The stop signs are only necessary to know who is going in and out of the school property and to make sure kids can't skip throughout the school hours. At the end of the day Gavitt takes the stop signs down and puts them away in the deer blind.  
"The school should be adding another stop sign on the other side of the road, too"  Gavitt said.