Lights Out?
Opinion: Blackout Pep Rally Theme Should Be Approved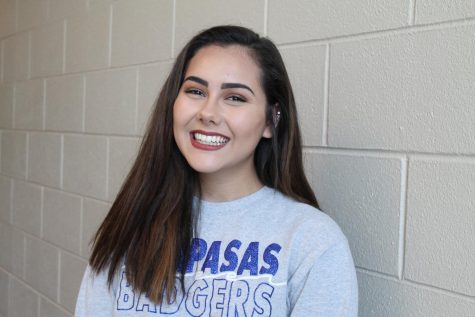 More stories from Janice Hanson
The idea of a blackout pep rally has been taunting the students of Lampasas High School for years. The cheerleaders have pitched the idea numerous times, but the answer always remains the same: a pep rally with no lights is too dangerous. Danger is an understandable concern, but there are many solutions that can be put in place to avoid any sort of calamity.
The main safety concern is the fact that no one, especially the performers, can see what they're doing or where they're going. This could be an issue for the cheerleaders specifically, for the cheerleaders like to perform complicated dances and stunts. This could be solved by making sure that every student is seated and all of the performers are in their designated spots for the routine. The cheerleaders could skip the stunts and focus on intricate dances and cheers that would be equally entertaining, with the added boost of being neon and fluorescent. This idea could also work for the Flames. Their dances are complex and occasionally display jumps, leaps, and maybe even flips to keep the crowd entertained. To minimize, and hopefully eradicate the chances of anyone being injured, all performers could wear fluorescent clothes or UV paint on their faces. This way, all performers are visible to each other and the crowd. 
 Another issue would be the band. The band is large and has a high probability of needing to move, possibly without warning. This might be a problem, but there are reasonable solutions. In order to help the band see their music, the could attach glow sticks to their music. This way, the musicians can see but still fit the theme. Even if this doesn't work, they could attach flashlights or select a memorized piece of music to play at that specific pep rally. There are many solutions to issues that the band may have. Any new issues can be worked around in order to keep this highly requested spirit show in the works.
Another issue would be keeping the students in the stands safe and secure. At some pep rallies, students aren't interactive enough. At a pep rally where everyone is shrouded in UV light, this wouldn't be an issue. Everyone is included and everyone gets to feel the school spirit. However, students may start to become rowdy, causing unnecessary violence in the stands. This can be ameliorated by extra staff in the stands and strict discipline for anyone who steps out of line. 
The final issue that would prevent a reasonable blackout pep rally would be money. To solve this, there could be fundraisers to raise money for blacklights. Blacklights would be the main money drain for this pep rally. Everything else could be covered by individual programs and would not be as expensive. Blacklights start at $17 and go up to $89. This money could be raised by booster clubs, split between programs, or covered by the school. There are many ways to acquire them, and many safety precautions put in place to give the students what they want: a safe and entertaining blackout pep rally.
Through these solutions, LHS administrators should consider allowing a blackout pep rally theme next year.
View Comments(1)