Speech, Debate To Compete In First Tournament Tomorrow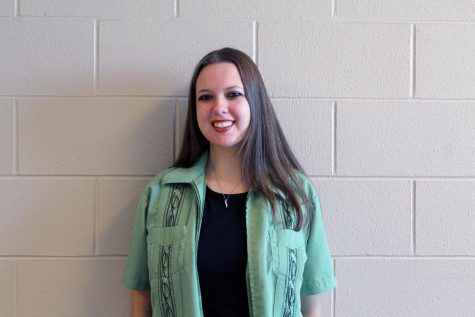 More stories from Lydia Breuer
Speech and debate is a competitive activity, but here they are family to each other with their strong bond and their strong work ethic. With many novices and returning varsity members, the speech and debate team is aiming for the gold this year. 
The speech and debate team is travelling to La Vernia to compete tomorrow.
"I am really excited about the number of novices we have signed up to go," speech and debate head coach Judith Ann McGhee said. "I have never had this many fresh faces go to a first tournament before so I am really excited."
Senior and Head Fall Coach David Neary is excited for the novices coming in. Even if it might be a bit of a challenge to coach so many, he is confident in the upcoming tournament. 
"Im feeling pretty good about the tournament," Neary said. "It will be really good, especially with our new members, to help incorporate them into the speech and debate family. I think it is a great way to start figuring out where we are for this year and hope this set goes accordingly."
Not only is Neary confident in the tournament, but junior Cole Wheeler is also confident about the tournament and the year.
"I definitely think we put in a lot of work in the last week or so," Wheeler said. "I think a lot of people, a lot of older debaters and some young ones, show some promise. It'll be a good year I think."
The novices have joined, varsity members have returned and it is time to win.
"I think we are going to be really successful" McGhee said. "We have some varsity members returning, who have competed in district before, but we have a lot of open spaces for new competitors to step in and step up and bring home a district championship."
Leave a Comment