Baseball Season Begins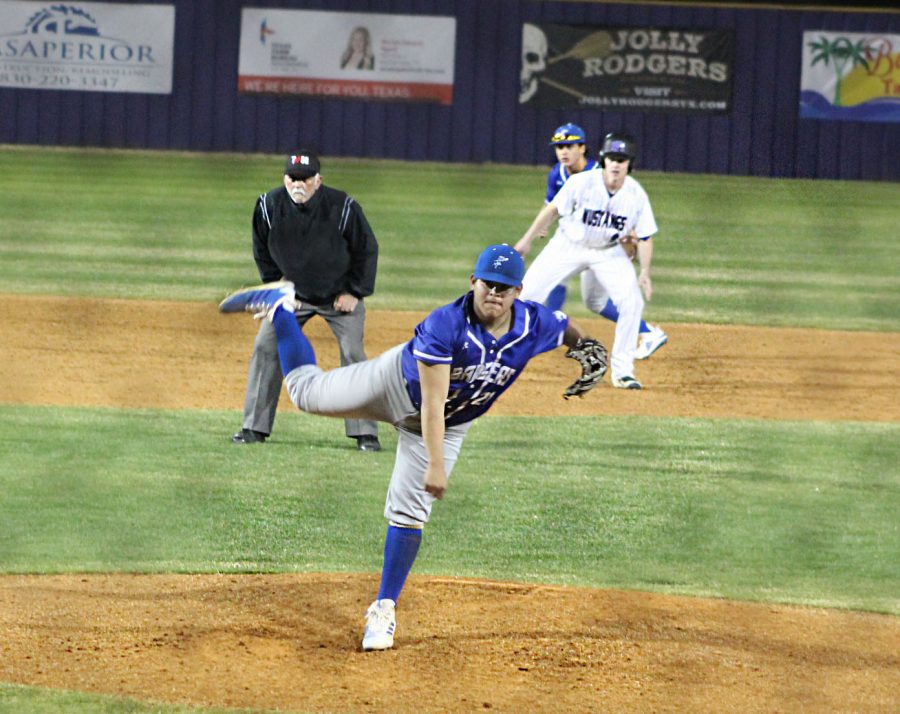 Baseball season is in full swing. The Badgers had a tournament Feb. 21-23 in Marble Falls. They played the Mustangs Thursday and lost with a score of 1-0. They then played La Grange 1-0, Borene 11-2, Houston Second Baptist, coached by Andy Pettite and Lance Berkman former MLB players and lost 10-8.
"It was an extremely tough tournament," junior first-baseman and pitcher Austin Hilgenberg said. "It was a cool experience to play against a well rounded team coached by two World Series Champion coaches. Last year around this time we were playing teams like Bangs and other teams not up to our skill level and it showed during district. This year we are playing play-off style baseball to prepare ourselves for district and play-offs. We have a tough district, so if we learn to play well against harder opponents then we have a good idea on how to finishing games and beating the state ranked teams in our district last year we did not get the results we wanted and missed play-offs."
In their first official game against Gatesville, the Badgers left the Hornets buzzing all the way home.  
"We won our first game of the season [in Gatesville]" junior Haydn Hammerschmidt said. "I'm really loving playing center and catcher. I've been playing baseball since I was 6 years old. We have a really good thing going this year when it comes to talent. Everyone is putting in effort to get where we want to be. From the weight room lifting weights and getting stronger, to focusing hard at practice correcting our swings and mechanics the team has been working really hard to better themselves from where they were last year. Everyone has improved dramastically"
The varsity team is continuing to grow and is striving for a great season.
"I pitch and play center field," sophomore Asher Whitehead said. "I think this season is going to be really good. We've been working hard and are getting ready for a long season ahead of us."
The team will travel to Austin Lanier on Tuesday. Thursday through Saturday they will play in the Llano Baseball Tournament.