Hispanic Heritage Month is celebrated in the U.S. from Sept. 15 to Oct. 15 to honor and celebrate the contributions and achievements of all Hispanic people and their influence. 
To celebrate the month, the Spanish class hallway is fully decorated with a display of colors and designs, even more than it has been in previous years. 
"We have made collaborative artwork that has been displayed in the hallways," Spanish teacher Elma Garnett said.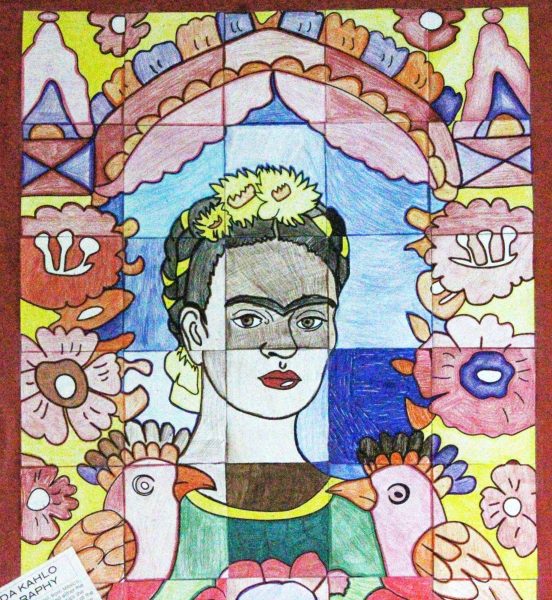 Students will participate in celebrations for the month in other ways besides artwork to further immerse themselves in the different Hispanic cultures.
"My students are trying different recipes and snacks, learning about Spanish dances, and watching In the Heights, a musical about the struggles, hopes, and dreams of Spanish immigrants in the US," Spanish teacher Darby Alvarez said. 
Sophomore Massiel Mendez said she enjoys learning about other people's cultures in the Latin community.
"I'm Peruvian myself and lived in many different places throughout my life," Mendez said. "Very often, we saw others acknowledge us, and I enjoy others knowing more about our arts, foods and celebrations," Mendez said. 
Alvarez said her Hispanic heritage is a big part of who she is, and she is proud of it.
"I am Hispanic, Latina, Boricua, and very proud of where I come from and the culture I was raised in," Alvarez said. "It's a part of my history, my present and my future. It's part of a legacy I leave to my kids and grandchildren, showing and teaching them that you can become someone no matter what race you are."