The cross country team placed 3rd at the Temple Invitational Aug. 18. Sophomore Leah Phillips placed 12th in the girls varsity and junior Ashly Kent placed 10th in boys varsity. The team will compete again tomorrow in Belton.
"I'm really excited about the team," cross country coach Connie Hand said. "They're focusing their attitude because in cross country it's more mental."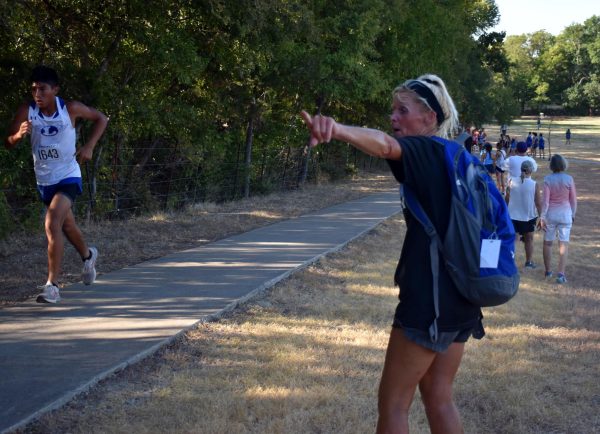 This is Hand's first year coaching at the high school. She started the year by having the athletes work on their core and then once school started she put an emphasis working on legs.
"The training is important, and taking care of your body, but it's something you have to believe in to be able to do, and all the athletes that come to practice, they're excited to work hard," Hand said. "They do exactly what they're supposed to do. They go above and beyond to be able to excel."
After placing at the first meet, Kent's main goal is to stay healthy throughout the season so he can run his hardest every day.
"I think the team can do really well this year if we all just continue to run and compete," he said. " We have been working hard every morning so this season shouldn't be a problem." 
Athletes seem to enjoy having the new coach.
"I think the new coach is awesome," Kent said. "She pushes us every day at practices and meets while making sure we stay healthy. The workouts she holds are very intense and tiring but it always pays off in the end."