State Implements New Question Types For STAAR
April 18th and 20th of next week will be English l and ll STAAR testing. There have been changes made by the state to the English STAAR test that students have been preparing for. 
"Students have done practice questions and some of my classes took a vocabulary quiz in which they had to identify the question type," English ll teacher, Alison Brayton said, "also, the writing portion of the test has changed dramatically, so we have done a lot more written responses this year but also different types of writing since we don't know what type of response students will have to write."
In previous years, English ll students have had to write persuasive essays and answer questions about passages. This year the test will have differently formatted questions, and the essay portion will look different.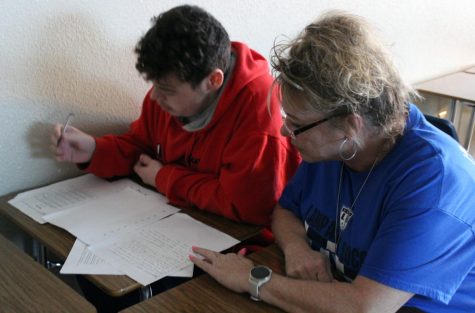 "I like that the written response is based on a passage, so the students have to write an essay about something they read on the test," Brayton said, "but, I don't like that the type of writing is not specified. Also we know what all the new items are, but only some of them will be used on the test, not all."
Despite all the changes and additions being made to this test, some people think it will be easier than years prior. 
"With all the changes to the test this year, I actually think it might be a bit easier," Brayton said, "I think the essay being over a passage makes the extended response easier than in the past."