Three Animations Place At State in UIL
UIL Film had three films make it to the Feb. 22 state competition. Freshman Haley Whitman won first place in digital animation, senior Emory Getman placed 2nd in traditional animation and junior Vivian Say Ballard placed sixth place in traditional animation.
"I am just super proud that they got films submitted and we had a bunch of films to choose from," UIL Film coach Cathy Keuhne said. "I'm super proud that they participated and I'm very excited that we had three qualify for state."
The three films that made it to state were "The New Jest" by Whitman, "Chubby Boy" by Say Ballard and "Forget Me Not" by Getman.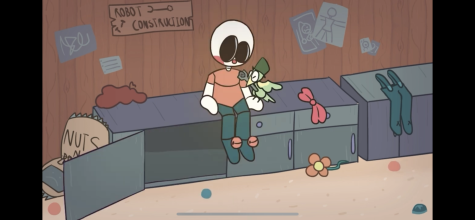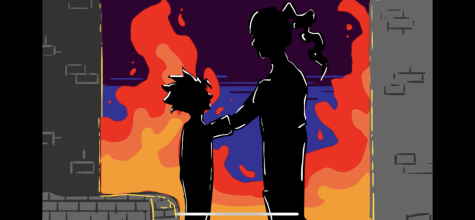 "I think they all stood out in their own way," Keuhne said. "I really loved the documentaries. I was disappointed that they didn't get further than they did." 
The three documentaries that were made this year will go to the Austin Film Festival.  
"What's hard about [the UIL Film] competition is that it's judged like One Act [Play]," Keuhne said. "Everyone that watches film has their own opinion and so your film isn't necessarily being judged based on merit of how well you put it together or how good your story is. It's being based on personal opinion of people which makes it difficult because art is hard to judge."
 Say Ballard's animation "Chubby Boy" is about a person who was bullied for being overweight. 
             "This is the first time I've ever done this, so showing this sort of creativity is sort of new with me," Say Ballard said.
            Senior Javen Peters was the director and editor for the Operation Longhorn documentary and he believes the rest of the crew did the heavy lifting.       
            "I originally went into the topic being a little bored and not engaging at all, but as we progressed into the project, I grew and put more and more passion and care into the project," Peters said. "I really wanted to make it the best I could, and not just me, but everyone else in AV."