Key Club Hosts Zombie Run Fundraiser At Squared Silly
To raise money for UNICEF, Key Club hosted a zombie run and table games at Squared Silly Oct. 29.
"It feels rewarding that I was able to contribute to charity," senior Aryana Curtis said. "It may not have been a lot, but I'm glad we were able to at least donate something because anything can go a long way."
Key Club raised $186.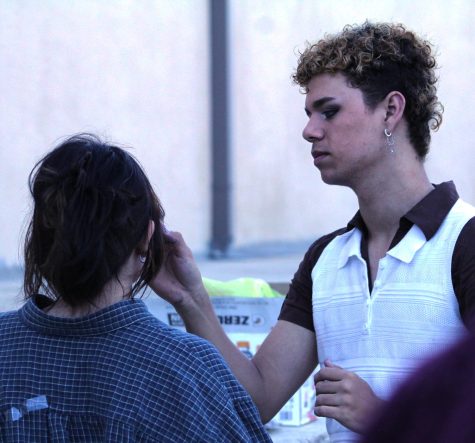 "A huge thanks to the hosts of Squared Silly and our Key Club members (especially our officers Lulu and James) who made this happen," Curtis said. "It wouldn't have happened without Key working as a team and I'm so grateful for them."
In order to get their participation approved Key Club members contacted those running Squared Silly.
"We had to think of ideas for the booth and then we had to go back to them to get our actual booth idea approved along with the space we needed," Curtis said. "It took a lot of communication between the hosts of Squared Silly and our officers."
Once members had the booth idea planned they contributed to getting all the materials gathered.
"We mostly just used the BAND app to organize the event," senior Todd Cameron said. "Some people brought supplies such as candy, makeup and toys." 
On the day of the event members arrived early, and helped each other set up. This process included applying zombie make-up, organizing the run, setting up mini games and putting the booth together.
"My favorite part had to be setting up and talking to our members," Curtis said. "It was great for team-bonding."