Football Team Loses Homecoming, Uses Bye Week to Prepare for District
The football team played Wimberley on Homecoming Sept. 23. The Badgers lost 28-38.
"I thought they played hard for four quarters," head football coach Troy Rogers said. "They never gave up and gave themselves a chance at the end of the game. Special teams came up with some big plays late in the game, with the long KOR (kickoff return) by [senior] Aden Rascoe and the onside kick executed well by kicker [junior] Landon Richardson, recovered by [senior] Ryker Morua."
The boys will begin district Oct. 7 against Burnet at 7:30 p.m. in Burnet.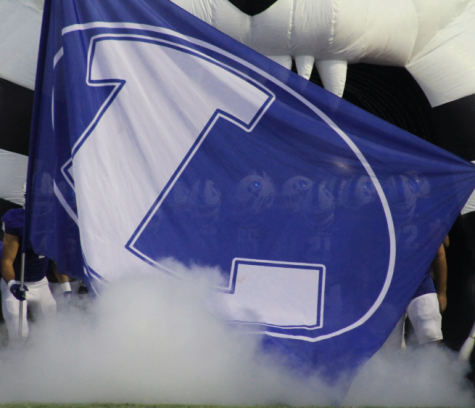 "My expectations for district is to go 5-0," junior Levi Rivera said. "We're going to keep chopping wood and carrying water to prepare for district."
The boys are 3-2 for the season so far. This week is a bye week meaning there will be no game tonight. 
"We are working on getting better, this is the "get better" week," Rogers said. "We focus on ourselves and fine tune what we do.  We also focus on special teams during the bye week.  It's always all about us, never the opponent."
The boys are in a new district this year consisting of Burnet, Taylor, Davenport, Marble Falls and Canyon Lake. Canyon Lake, Taylor and Burnet are returning district teams.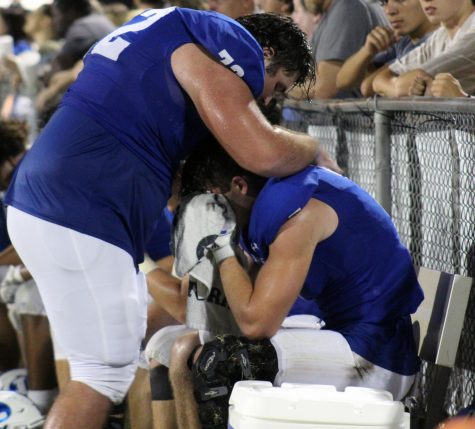 "What we can expect [from district] is that every team we play against isn't playing around and that they are going to do whatever they can to get a win or make it to playoffs," junior Tyler Ross said. "The only thing we can do is just stick to our normal assignments and keep our heads up and we will easily go 5-0 and make it to playoffs."
The boys will continue practice during the bye week and prepare for their first district game next Friday.
"Proud of these football players and the progress they are making," Rogers said. "Keep coming out and supporting them at games.  We have the best student section and it makes a difference."