Foreign Exchange Students Enjoy Lampasas Experience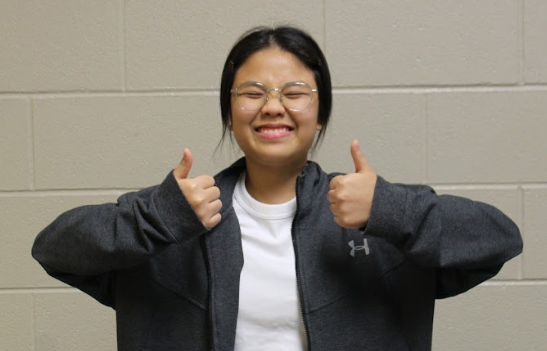 Traveling from Thailand and Ecuador, the high school welcomes foreign exchange students Tanakron Kampaeng and Ana Paula Jaramillo. Being an exchange student takes an immense amount of courage and adaptability which these young women have demonstrated in moving to the Lone Star State.
Both Tanakron and Ana Paula agree that moving to Lampasas at the beginning of this school year has proven to be a positive event, but they also noted some big adjustments had to be made. 
"I got lost in the Dallas Airport and could not find the gate and had to ask for help," Ana Paula said. "I was so scared because this was the first time I traveled alone, but it all worked out, apparently."
Ana Paula previously lived in Ecuador, and she is a junior in high school.
"I had the option to choose which state I would be in, but I just wanted a surprise," Ana Paula said. "I do think this school is a surprise, but it's a good one. I was going to a Catholic school before. One of the harder things about this school is having to choose an outfit every day without uniforms."
Ana Paula added that she loves her "exchange family" and lives in town with another exchange student.
Tanakron traveled to Lampasas from Thailand, and she is a junior in high school. 
"It's so different from my country – during lunch we would be able to go play football and volleyball if we were done eating," Tanakron said. "What's served for lunch here is different as well, because I'm used to more traditional Thailand food every day. I do miss the food."
Tanakron said her dream state to visit is California.
"I wanted to be an exchange student, and my host family selected me here so I went," Tanakron said. 
Tanakron attended her first American football game Sept. 23.
"I really liked the football game and that was the first one I've been to," she said. "All I could say was 'WOW.'  It's really fun to watch and there is a lot of school spirit. Football reminds me of a mix of many sports."
Ana Paula and Tanakron both agree the weather is HOT.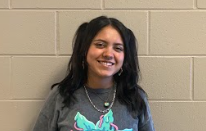 "I don't really like the weather too much because it is too hot for me," Ana Paula said. "My country's cold so I love cold weather."
Tanakron said she likes the hot weather.
"When I'm at home my host family is always asking me if I'm cold because I'm always wearing a jacket," she said.
Both of these students are witnessing many cultural differences from transferring into a Texas high school. Including that they were seniors at their previous school.
"I'm very happy to be in Lampasas," Ana Paula said. "I like it here."