Students Vote Norton, Roedler Homecoming King, Queen
During the 2022 homecoming ceremony, senior Madison Roedler was crowned Homecoming queen while senior Seth Norton was crowned Homecoming king. Roedler was one of six girls on the court, including Ella Hairston, Nyla Long, Megan Flick, Zayda Gorecki, and Kamryn Walker. Seth was one of six boys on the court including James Vasquez, Luke Coonrod, JT Saucedo, Ethan Moreno, and David Flores.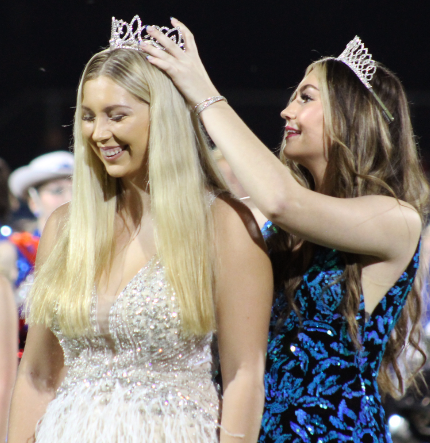 "This year's court was full of cool people with even cooler accomplishments;" Homecoming Queen Madison Roedler said. "I feel so honored, loved and blessed."
Roedler is no stranger to accomplishments, as she is quite the accomplished woman herself. She is the Badger Varsity Volleyball captain, and XFX member, and a participant at Girl's State.
" I was very proud and excited for Madison winning homecoming queen," Homecoming King Seth Norton said. "She's such a sweet person and looked amazing in the ceremony."
Roedler is a senior, and plans to attend cosmetology school and hopefully work for a salon her mom will open. She's still showing her Badger Pride though!
"I ran for homecoming queen for the amazing experience and the opportunity to represent LHS," Roedler said. " It has been a dream of mine since I was a little girl."
Roedler is involved in extracurricular activities that allow her to easily connect with the rest of the student body, as well as the other ladies on the Homecoming Court.
"I'm super happy for Madi," Hoco Court Nominee Ella Hairston said. "She's a really sweet and genuine person and she totally deserved to be crowned."
In recent years, the Homecoming king and queen often end up being a part of the band or student council, however due to Roedler's all around involvement at LHS she gained support from all types of students. 
"I really didn't expect to win," Roedler said. "The court was just full of amazing gals."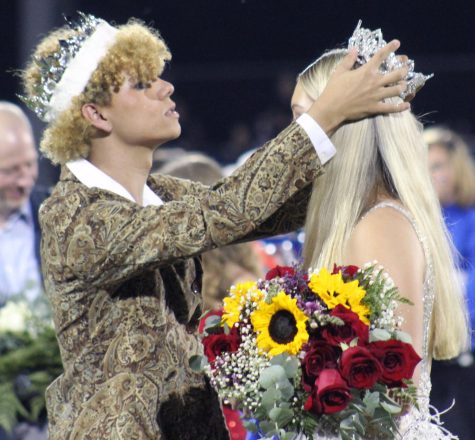 Norton was announced Homecoming king during the pep rally before the game on Sept. 23.
"It feels great to be voted as this year's homecoming king." Homecoming King Seth Norton said. "I didn't really think I would win in the end so once I did, I was ecstatic about it."
With there being 6 people on each of the courts, Norton was surprised yet excited to be crowned king.
"To prepare for being king, I already had an outfit ready to go just in case I did end up winning," Norton said.
Norton gained support from his involvement in extracurriculars such as HOSA.
"I voted for Seth because he seemed like he had a really cool and funny personality," Freshman Samantha Knight said.
Norton's attitude towards his peers affected the outcome of the votes.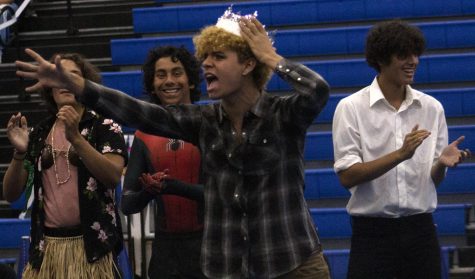 "Ever since I was young, I would go to the homecoming games and I would see the past Hoco royalty being crowned." Nortan said. "I always wanted to experience what they experienced."