Library Hosts First Book Club Meeting; Writing Club To Begin Sept. 28
The library has organized clubs for book-loving and writing-loving students. The Book Club meets the second or third Wednesday of the month, and the Creative Writing Club meets on the final Wednesday of the month during academic period.
The first Book Club meeting was today, and the first Creative Writing Club meeting will be Sept. 28.
"Students have expressed an interest in meeting with like-minded peers," head librarian Shelly Myers said.
Interested students will sign up on a Google Form located on the library page of the school's website. They must sign up at least one day in advance.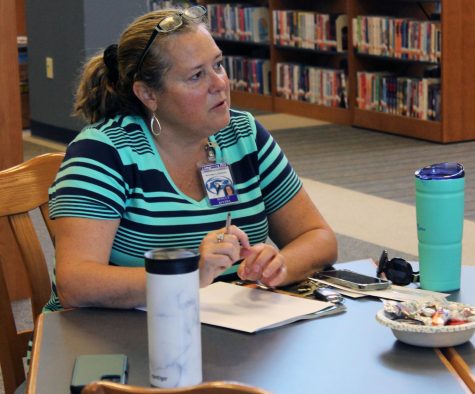 "I've tried to host these clubs in the past, but something always comes up that takes me away from scheduled meeting times," Myers said,  "So this year, we'll be meeting on Wednesdays… and I can focus on just meeting with students interested in reading and writing."
Both clubs are mostly student-led, with the students establishing which book will be discussed at the book club and how the writing club will be set up.
"There won't be any assigned prompts or genres," Myers said about the writing club. "I'm hoping it will be a place to share ideas and get feedback on our writing.  Ideally, we'll digitally share our writing with each other at least a week before each meeting so we have time to read and make notes on each others' submissions before meeting in person."
Myers said she would be ecstatic if more than four show up for the first meeting and she hopes the clubs grow throughout the year.