Dance Performs Spring Showcase
The Flames presented their Spring Showcase April 29 and 30. 
Seniors Ana Jorstad, April Smith, Brooklyn Morse and Kelsey Grimmett performed solo dance pieces during the showcase. The dance team has helped many of these young women pave a path to a career they will be passionate in. 
"Dancing has definitely taught me that I am very dramatic, and gave me a creative way to express myself," Jorstad said. 
Jorstad plans to attend CTC and focus on theater. Grimmet will also attend CTC and continue dancing. Smith made the University of Mary Hardin-Baylor dance team. Morse plans to move to Dallas to continue dancing in Tarrant County.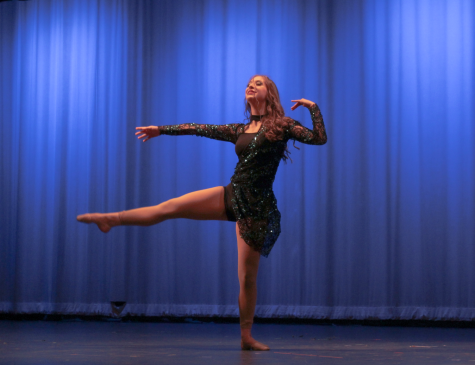 Smith said dance is a "very beautiful form of sports," and the dancers have found ways to openly express themselves through this experience. 
"The dance team has completely changed my future!" Smith said. "It got me into fitness and nutrition which helped lead me to my career path to being a physical therapist." 
Although dancing has many hurdles to overcome, Jorstad said to be confident because everyone makes mistakes.
"Don't worry about what other people think about you at all, and just enjoy your time doing what makes you happy," she said. 
Smith said to never give up on what you're passionate about.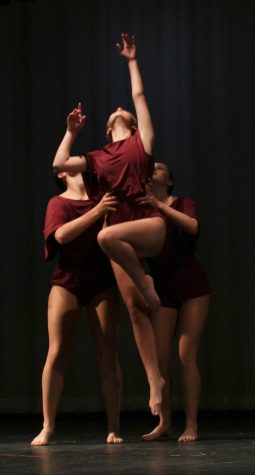 "Put your heart into what you're working on, and don't compare yourself to others around you" Smith said. "Everyone starts somewhere, and just because you aren't immediately a great dancer doesn't mean you should give up."
These dancers have a bright future ahead of them and Hodnett sent them away with a tearful goodbye at the end of the dance showcase. She is proud of how the Flames, Blue Embers and dance classes performed.
"The end of the year performance was very sad, but the dance team has given me many opportunities, but I feel like it's time to move on from Lampasas and give other people a chance," Jorstad said.