Promenade Tickets Available Now
Promenade tickets are available to pick up from prom sponsor Nathaniel Brayton's classroom, A238. 
Promenade will be May 15 at W.M Brook Park at 6:00 p.m. Due to COVID-19, there will be no dance. Juniors and seniors are invited and there is no entrance fee.
Promenade is a Lampasas tradition where couples walk across the bridge at the park in their prom attire. 
"Since there will be no dance this year, we're hoping to serve desserts and drinks and have souvenirs all at the bridge," English IV teacher Nathaniel Brayton said. "Hopefully, this will bring some of the prom experience to the promenade."
Along with food and drinks, there will be photography at the promenade.
"We've hired Cameras Artistry Photography," Brayton said. "Also, the Kuehnes will be covering the promenade."
Juniors and seniors are allowed to invite guests from all grades at the high school.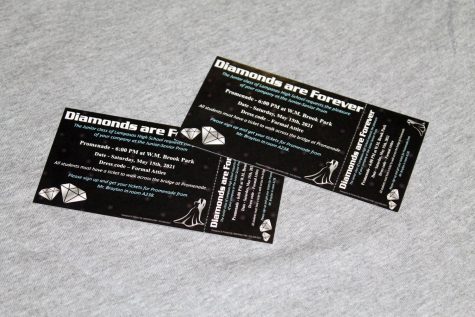 "Students from other schools are typically allowed, but must be cleared with Mr. McQueen first," Brayton said. "Students wanting to bring a guest from another school must fill out a guest form from the office."
Because of the changes made to this year's promenade, many are wondering how these changes will affect the overall experience.
"I think this year's promenade will be less exciting," junior Jessica Miller said. "Although people rarely stay long at the dance, I feel it entices people to come."