District Hosts COVID-19 Vaccination Clinic For Staff
The school district held a Moderna COVID-19 Vaccine clinic for staff from 4:00 p.m. to 7:00 p.m. in the high school cafeteria March 10. 
After Texas Governor Greg Abbott announced the lifting of the state mask mandate March 2, superintendent Chane Rascoe announced to the staff in an email March 5 that the mask mandate will not be lifted across the school district until every faculty member who wants to get the vaccine is fully able to.
"In the interest of continuing to have school, a traditional graduation ceremony and end this school year successfully in just over two months without delays and closures, we will continue with the mask order at this time," Rascoe said. "As progress is made in vaccinating our staff and we work through the quarantine issues, we will consider lifting the requirement and getting back to normal which we will all love to do very soon."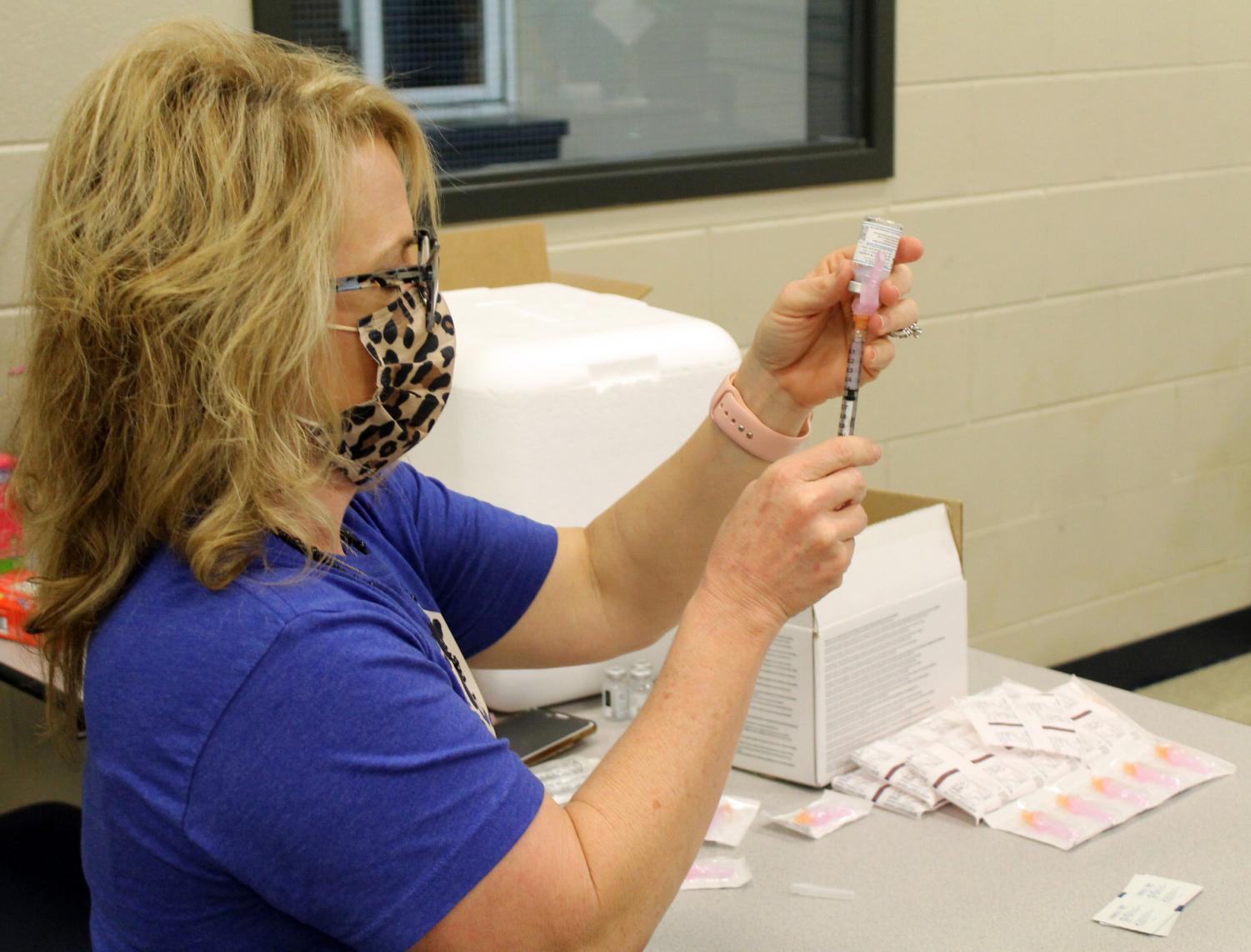 Before this clinic, district nurse Donna Clark, county health official Dr. Georgia Hay and Rascoe were able to give 35 staff members the vaccination who fell under phase 1B. After the clinic, the district has 162 staff members vaccinated. 
"Dr. Rascoe, administration and school board officials will continue to monitor the number of cases in the district, in the community and in our region to determine what changes can be made to our existing policies," Clark said. "They will discuss this with local officials and with Dr. Hay."
Another clinic will be April 9 for the staff to return and get the second dose of the Moderna COVID-19 Vaccine. 
"I am very pleased with the amount of staff who turned out to get the immunization," high school nurse Rhonda Hamilton said.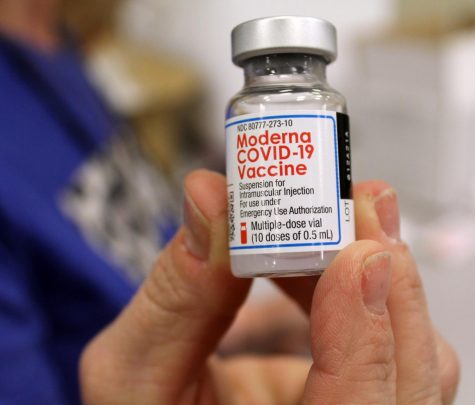 The clinic was optional for staff and about 140 showed up for the vaccine. 
"Everyone there had a positive attitude and were pleased to be able to have gotten it through the convenience of the school," Hamilton said. 
Four licensed vocational nurses (LVN), including Hamilton, attended the clinic to give the vaccine. The others were Hanna Springs Elementary School nurse Audrey Coffman, Kline Whitis Elementary School nurse Dana Tatum and middle school nurse Terri Surgeon. 
High school English teachers Alison and Nathaniel Brayton are two teachers who opted to receive the COVID-19 vaccine from the school. 
"We actually did test positive for COVID-19," Alison Brayton said. "It did get bad for us. We don't want to get it again, but worse, and we don't want to spread it to other people."