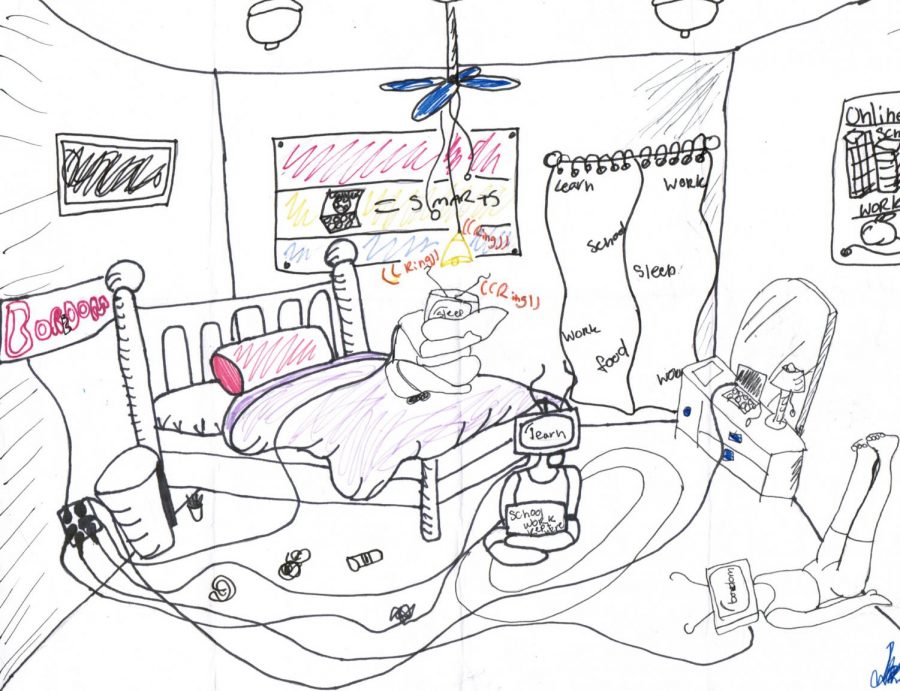 Negative But Necessary
My Experience With Online Learning
October 23, 2020
My experience as a virtual student is pretty strange. Everything is really different, and it kind of throws me off because of the scheduling of everything. I prefer coming in-person, but due to the health risks my family has, I can't. Classwork feels a lot different too. It seems harder to understand, and more difficult when compared to being in class. Assignments are a lot harder to keep track of, and meeting class attendance is incredibly easy to miss. Strangely, Canvas doesn't notify me when I get a new message in my inbox. Even though I have my settings configured to text me any time something new pops up, I receive nothing of the sort. 
Luckily, I don't have any Zoom meetings or calls. I've heard rumors of the software having issues, and random strangers joining class calls, which is a very big issue. Some of the videos provided by varied classes can also seem very confusing and convoluted compared to being in a normal classroom. Lessons and notes can seem incredibly confusing when I'm on my own, and sometimes it can take days for a teacher to respond to an email about particular questions. 
I've also had some very strange software issues with the Chromebooks and just connections as a whole. Some assignments have problems opening, which can lead to the assignment not being completed or just locked. Attendance is also a major issue. Despite my best efforts I've racked up a massive amount of absences, not because I'm not checking in, but because Canvas isn't displaying messages about me being absent and missing days. For about a month and a half into the school year, I didn't know that I was being counted absent because Canvas wasn't showing that I was getting messages about it.  
On the plus side of being at home, though, I am able to work on my school assignments in any order I want, when I want. Of course, I still do have to meet deadlines and due dates, but I can plan my assignments in accordance with my personal schedule, and it makes personal projects a lot easier due to having a more flexible schedule. Being at home also allows me to work on myself and my home instead of being at school all day, and focusing on matters required there.
 Overall, my experience as a virtual student is pretty negative, but it is a necessity in order to protect myself and my family around me.