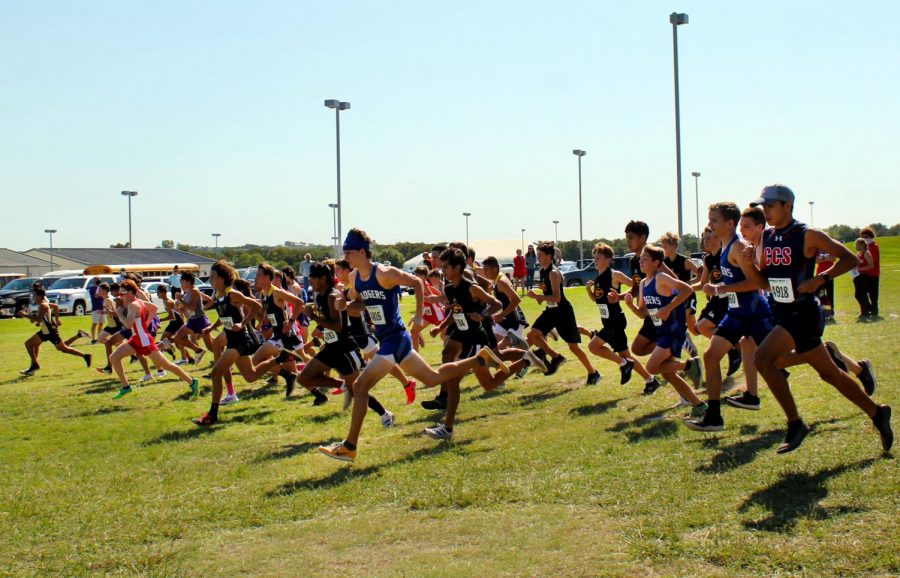 Courtesy of Hailey Brianna Bull
Lampasas Hosts Cross Country Meet As Runners Prepare For District
October 6, 2020
The cross country team had their home meet on Friday with a new course set for the meet. Compared to past seasons, this meet was faster than previous years.  Lampasas boys and girls were placed in the gold division. 
Different divisions in the races happen each meet. The gold division is for the fastest runners, silver is in the middle and bronze is the lower division for slightly slower runners.
Boys ran a 5K (3.5 mile) race and girls ran two miles.
Running against district opponents Stephenville and Gatesville, it was a tough competition for both the boys and girls teams. 
¨I think I did okay Friday," junior Leilany Alvarez said.  "My time was not how I wanted it but the only thing I did like was my finish.¨
Alvarez ran a 14:58 in the home meet. 
Although most of the team got personal records in the race, the teams at the race were a lot faster than the Lampasas teams. This showed the teams what the district meet would be like. 
¨It gave us a chance to go against fast teams, preparing us for our district race which will be a fast race,¨ sophomore Becca Nobles said. 
Becca ran a 14:15 at the home meet. 
The girls first runner to finish for Lampasas was Brook Coffman who ran a 13:00. The boy's first Lampasas runner to finish was Cody Hinson who ran a 17:40.
Cross country this year seems to be tougher on the athletes because it is a faster district.
¨It´s hard because a lot of us are the same speed so we all have to push to beat each other,¨ Nobles said. 
  District this year will again be at home on Oct. 28. Tomorrow the teams will travel to Stephenville to run in the ¨Stephenville Thrill of the Hill¨ at 10:30am.