Principal Spotlight Keeps Parents Updated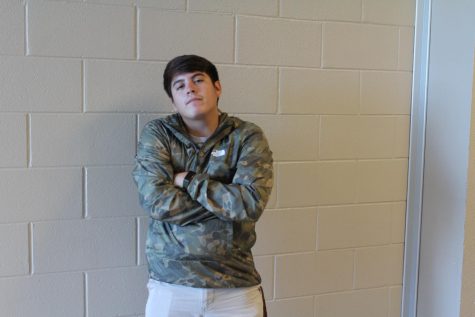 More stories from Chris Ybarra
At the beginning of this school year, Principal Joey McQueen began to send emails containing videos called the "Principal's Spotlight." The videos, each lasting between one to three minutes, are a brief address from McQueen as he highlights particular events or individuals at the school. McQueen releases the videos weekly, and will send out another video March 15.
"This is the first year we have been doing the videos," McQueen said. " I felt like the three minute or less video would reach more people. We have tried connecting with parents by way of meetings, but didn't have much success. The videos are tailored for everyone, but mainly for the parents."
The videos contain a variety of content and information, with details on upcoming and past events, recognition of students, outcomes of sports events and general dates.
"The videos are tailored toward being informational," McQueen said. " I would hope that the students along with their parents would watch the videos. Not only are the videos informational, they highlight our students. I would hope that the parents would take time to watch the three-minute video, so they can see the great things happening at LHS."
Although the videos are directed towards keeping parents informed, students and faculty members also receive the emails.
"I've seen them posted every now and then since the beginning of school," math teacher Jesse Cox said. "I think something like that could be posted on his Twitter page, Facebook or all of them."