60 FFA Students Attend Stock Shows In Past Week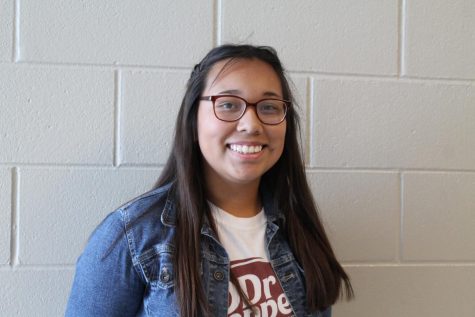 More stories from Isabel Rafael
Last week was the start of the stock show frenzie that will continue for the next month. This past week about 60 Future Farmers of America (FFA) students attended the Fort Worth and San Angelo Stock shows, the students were accompanied by floral design and greenhouse teacher Dala Irvin. 
Half of the FFA students and Irvin attended the San Angelo Stock show Feb.2-4 for Ag Mechanics. Feb. 5-7, Irvin along with the other half of the students attended the Fort Worth Stock Show steer event. Irvin returned to San Angelo today  to supervise the pig and steer events. 
"I attend the stock shows to supervise the students and make sure they are well prepared for their events," Irvin said. "We also get to see what the competition is like so we can start preparing for next year, as well as eat some great rodeo food."
Senior Dawson Raub attended the Fort Worth Stock Show in exhibiting steers and placed 9th overall. Raub has been showing since he was 8-years-old.
"As always it's a fun experience, especially this year since we got to show in the new arena that hasn't been shown in about 60 years," Raub said. "Every year you always try to place higher than you did the year before. It all just comes down on how well you prepared the animal you're showing."
Sophomore Jaxon Tomme attended the San Angelo Ag Mechanics Stock Show. Instead of showing an animal, Texas junior exhibitors showcase their talents and hard work. Projects entered are classified under divisions such as bumper pull trailers, gooseneck trailers, agricultural machinery and equipment, as well as many more. 
"I like attending the stock shows I get to show what I've been working on for the past months," Tomme said. "Ag mechanics really makes you work and push yourself in order to get your project done and make sure you stand out in the event."