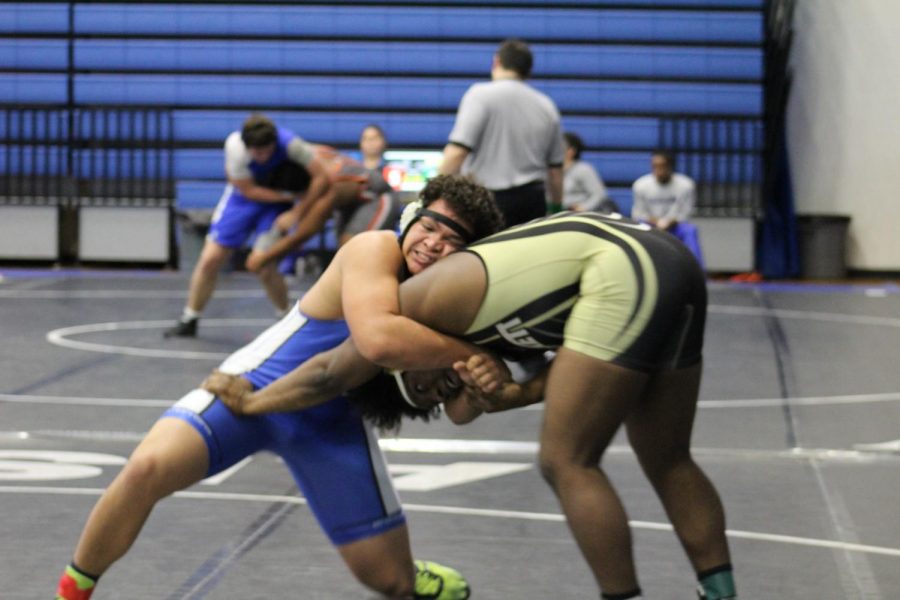 Many Wrestlers Advance To Regionals
February 10, 2020
With the season coming to a close, the wrestling team has many wrestlers advancing to the regional meet Friday and Saturday at the Delco Center in Austin.
"Wrestling was very fun," freshman varsity wrestler Gracey Ullevig said. "It opened my eyes to a new passion I have."
All of the girls team advanced to regionals. Ullevig, junior Mia Martell and freshman Taylyn Smith all placed 3rd. Junior Taylor Talbert placed 1st in her weight class.
"Last year and this year are pretty much the same," Martell said. "But last year I broke my ankle so I wasn't as successful as I am this year."
The boys also advance with sophomore Dillon Best placing 2nd, sophomore Jacob Miller placing 5th, junior Jonathon Dill and junior Anthony Harris placing fourth. Sophomore Taylor Metheney, freshman Rylan Myers and sophomore Conner Keele did not advance.
"This year had a more successful ending," Miller said. "I didn't go to regionals last year."
In junior varsity, freshman Cason Falzone placed 5th while freshman Shea Robinson placed 2nd for his weight class.
"I wouldn't say that I am surprised at all with what happened in the tournament," assistant coach Donovan Kleckner said. "In fact I expected the team to do great the way they did. I knew going into this tournament we had a good shot at bringing a lot of wrestlers to regionals. We have wrestled the Austin area schools a lot this season and had success. I wasn't surprised we continued to have success."